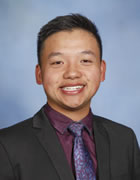 Melbourne Tutor in French
~LEARN AND LOVE FRENCH~ INTERACTIVE/FUN/FLEXIBLE/EFFECTIVE
LIMITED PLACES - ENROL NOW!
Specialisation: Year 12 VCE Exam Preparation and All Students (aged 12-18) - Oral, Grammar, Written, Listening, Conversation
Bonjour,
"Je m'appelle Alexandre. Tout d'abord un petit mot sur moi: je suis un professeur super motivé et passionné par l'enseignement des langues étrangères (surtout celui du français, bien sûr!). Je suis là  pour rendre vos cours ULTRA FUN et pour vous donner les outils nécessaires à  vous améliorer en français."
Bonjour! My name is Alex. First, a little bit about me: I am a super motivated and passionate teacher of foreign languages (especially French of course!). I am here to make your French classes ultra fun and to give you the necessary tools to improve yourself in French.
I have lived in France for almost 1 year, and would now like to share with you my experience and my assistance in developing your French language skills.
I have taught in 4 different schools in France as an assistant English teacher, 3 of these being high-schools (ages 12-18), where I prepared them for their Year 12 BAC Oral Exams (Equivalent of VCE).
I have been working on a continuous basis with a private school in Melbourne as a French assistant (ages 12-16), where I have been giving advanced group lessons as well as pioneer a virtual school exchange programme between French and Australian students in my network of French schools.
Year 12 VCE lessons focus on targeting VCE exam-specific questions, mastery of grammar and writing skills, general conversation & detailed study, listening and reading techniques.
I work with students from all year levels and all levels of French.
I tutor on weekdays and weekends - for more precise information, contact me directly.
If you have any further questions, please do not hesistate to contact me on alexanderjyep@gmail.com.
You can call me on 0413 191 147.
Au plaisir de faire votre connaissance prochainement.
A très bientôt!
Alexandre
Subjects
Experience
- Tutored students in both Australia and France (taught in a combination of English and
French) at high-school level
- Worked in 1 Private French Primary and High-School in Brittany as an English Teaching
Assistant (2015) (Ages 5-17 y.o.)
- Worked in 1 'Collège' (Middle School) and 1 'Lycée' (Senior School) in the Rhone-Alpes
as an English Teaching Assistant (2016) (Ages 12-18 y.o.)
- Working on a continuous basis with an Australian Private School as an student French
teacher (2015-present) (Ages 12-16 y.o.)
Qualifications
DIPLÔME D'ÉTUDES EN LANGUE FRANÇAISE. DELF B2 (DALF C2 pending)
Diploma of Languages (French) (2015-2018)
Bachelor of Commerce (2015-2018)
Working with Children Check
Services
Private Tuition
Group Tuition
Teaching Tuition
Home Visits
Phone Help
Online Help
Rates
*$5 extra for all home visits in a 5km radius from my home, $10 extra for other
suburbs
Gender
Male
Updated
Profile last updated on 22-Nov-2017
(registered 28-Jan-2017)
Contact