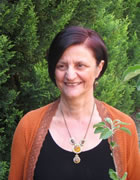 Melbourne Tutor in
English
, Essay Writing,
English
Literature, Business Studies, Communication, Creative Writing, ESL, History, IELTS, Journalism,...
(see below for full list of subjects and levels)
(5 student reviews)
(5 reviews)
Doctor Anna Brunken.
**Specialist Tutor**
Finding English, English Language, English Literature, History, Global Politics, Business Management, Philosophy or Legal Studies difficult? Not sure what teachers expect? Can't find anyone to show you how to improve your work?
OR
Are you a university student finding work requirements confusing? Are you doing post graduate studies and need your thesis edited? Do you need your assignments proof read?
I can help you!
I have a proven record of excellent performance. In 2012, 2013, 2014 and 2016 all the students I worked with dramatically improved their scores. More importantly they all said they actually enjoyed tutoring and that their tutorial sessions helped them take control of their studies and feel more confident. Just how much this helped can be seen in the fact that a number moved up to high level A's and B's. They all coped well with the demands of their subjects and all gained entry into their chosen courses.
The undergraduate students I worked with also improved their marks and some actually received awards after having struggled with their work in the past. Lisa (2012) writes: "As an English tutor Anna was just AMAZING. Anna was also a wonderful woman who offered me moral support a number of times. To go through VCE is one of the most stressful times of your life and Anna was one of the people who calmed me down. I was a student who was graded at a C level and from having Anna as a tutor my grades rose immediately to A and A+. You will be lucky to have Anna as a tutor. She is worth every dollar and more!"
**My Tutoring Services**
I have been in education for over 30 years. My extensive experience includes teaching in secondary schools and working as a study skills advisor at La Trobe University and NMIT (now Melbourne Polytechnic). I also have extensive post graduate qualifications, including a PhD in Education. All this enables me to successfully assist students at all academic levels. Most
importantly, I am committed to empowering students so they can get the most out of themselves and their academic endeavors.
While teachers can highlight your stuck points, I am here to show you how to move beyond them. I can show you how to write essays, reports and case studies with ease. I can help you understand the content you are given and show you how to create detailed responses. In addition, I can help you with time management and exam preparation. With a proven record of success, I can help you complete your work calmly and to a high standard.
Antony (2012) writes: "Anna's method of teaching is easily absorbed and it has improved my confidence for essay writing as well as other daily activities. Her comprehensive way of teaching is absolutely recommended for those who want help in VCE English"
ESL STUDENTS:
I also have extensive experience working with international students studying in Australia. I can help with preparation for IELTs testing and with successfully completing and editing of assignments.
UNIVERSITY STUDENTS:
For university students, I have been employed as a Study Advisor at Melbourne Polytechnic, La Trobe University, Central Queensland University and have lectured and tutored Business Management at La Trobe University and Royal Melbourne Institute of Technology University. I have also edited Masters and Doctorate thesis. I can also assist with improving your post graduate thesis.
OTHER STUDENTS:
I can also assist those who are studying TAFE courses and those who are preparing to undertake the English exams for entry into the Police Force.
**Tutoring Locations**
Tutoring sessions take place at either the local library or via Skype. Given how busy many people are, Skype is proving extremely popular as it means parents are able to save time driving children to appointments etc. Students unable to attend in person can also receive assistance online via Skype.
**Contact Details**
Please feel free to contact me, Dr. Anna Brunken, so we can discuss your needs. My number is 0419554026 and my email address is annabrunken@hotmail.com. A new website is currently under construction and will be live in March 2017.
Costs: Year $80 face to face ; on Skype $70
Undergraduate $80 face to face ; $70 via skype
**Demand is high, so organise your tuition now before it is too late**
Subjects
English -

Secondary, Tertiary

Essay Writing -

Secondary, Tertiary

English Literature -

Secondary, Tertiary

Business Studies -

Secondary, Tertiary

Communication -

Secondary, Tertiary

Creative Writing -

Secondary, Tertiary

ESL -

Secondary, Tertiary

History -

Secondary, Tertiary

IELTS -

Secondary, Tertiary

Journalism -

Secondary, Tertiary

Management -

Secondary, Tertiary

Politics -

Secondary, Tertiary

Reading -

Secondary, Tertiary

Society and Culture -

Secondary, Tertiary

Sociology -

Tertiary

Teacher -

General

TOEFL -

Secondary, Tertiary



Victorian Certificate of Education and Tasmanian Certificate of Education, English, Literature, Business, Tourism, Hospitality, ESL, IELTS, Police Force Entry Exam, Editing of Graduate work requirements and Post Graduate Dissertations (Humanities, Education and Business Management).
Experience
Extensive experience in:
Secondary Schools
TAFE colleges
Universities
Qualifications
Bachelor of Arts (La Trobe University)
Graduate Diploma of Education (La Trobe University)
Graduate Diploma in Special Education (Melbourne University)
Doctor of Philosophy (Education) La Trobe University
Services
Private Tuition
Group Tuition
Home Visits
Phone Help
Online Help
Rates
In person:
$70 per hour for individual sessions (Year 11)
$80 per hour for individual sessions (Year 12)
**Groups of 4 or more are $50 per student per hour**
$85 per hour for individual sessions (Undergraduate)
(Post-Graduate)TBA
Online:
Tutoring via Skype is $65 per hour Year 11
$70 per hour Year 12
Gender
Female
Updated
Profile last updated on 16-Jun-2017
(registered 11-Feb-2011)
Contact