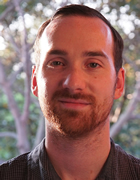 Sydney tutor in Creative Writing,
English
,
English
Literature, ESL, Essay Writing, Reading
I am a highly qualified (BA MA MSc MSt PGCE) Oxford-educated tutor of English Language and Literature, based in Sydney. I have over four years of teaching and one-on-
one tutoring experience. Having taught as an English teacher in Oxfordshire and Bhutan, I am adept at teaching a range of students, from those for whom English is not a first language, students at the early stage of their schooling, those about to sit exams, to students preparing for or at university.
I take great pride in teaching and inspiring young students to excel and succeed in their academic studies and my aim is to increase students' chances of success in English at school and beyond. A clear understanding of a student's needs, focused one-on-one direction and enthusiasm are key to this. I believe that it is important to instil confidence and self-belief so that students are motivated to learn.
I offer support for students taking any of the following HSC courses, although I can adapt tuition to suit any similar course:
English (Standard)
English (Advanced)
English (Extension 1)
English (Extension 2)
English as a Second Language
English Studies
I am also very keen to offer help at university level, such as with essay writing and research skills in English literature 1700-1900, as well as Shakespeare.
Students who are about to take entrance examinations should also contact me; I would be very glad to help with this.
I am very flexible time-wise, and can be available any day and evening of the week.
Contact
Experience
I have over four years experience teaching English full-time to students aged 11 to
18 at Wood Green School, Witney, Oxfordshire, UK and at The Royal Academy,
Bhutan. I have also privately tutored students in both Witney and Oxford. Some students
were in primary school, some starting secondary school and many were about to sit their
exams and needed specific support in order to achieve their desired grades. As well as
teaching English as a second language to students in Bhutan, I have also tutored EAL
graduates at Oxford with pronunciation, articulation and accent, as well as instructing
other university students how to structure and plan essays.
While teaching at Wood Green School, I also completed the MSc Learning and Teaching at
the University of Oxford - a hugely beneficial course, enabling a greater insight into
learning, teaching and pedagogy, as well as providing opportunities to conduct
school-based research. For my final dissertation, I researched into the effectiveness of
literature circles in order to accelerate the reading ability in 11-12 year old students,
as well develop their passion and enthusiasm towards reading. I am currently in the
process of using this research project for a co-written chapter with Dr Ian Thompson from
the Department of Education at the University of Oxford. The chapter – 'Double
Stimulation for Reluctant Readers: A Literature Circle Intervention in a Secondary English
Classroom' – will appear in a book entitled Classroom-based Interventions in Different
Subject Areas, and will be published in 2017 by Routledge.
I am also an examiner for AQA, having marked A-Level English Language and Literature
papers on numerous occasions.
Results:
During my time as a teacher in the UK, my classes achieved excellent levels and results.
For example, 92% of my mixed ability year 11 class of 2014 achieved a grade C or above
in GCSE English Language (departmental average: 72%).
In the UK, through working closely one-on-one with several students at A-Level, I helped
improve grades from year 12 to year 13 (including one student, from a C to an A*, and
another student in one examination resit leaping up from an E to an A). See the
testimonials on my website. www.dbrocklehurst.com
Every single student that I have tutored to help with exams has achieved the results that
they needed to progress onto their next desired academic course, at college or university.
I do not believe in adhering to low predicted grades or low expectations; I believe that
even the very highest grades are - with the right kind of support and hard
work - attainable by any student.
Qualifications
MSt in English (1700-1830)
University of Oxford
MSc Learning and Teaching
University of Oxford
Outstanding Teacher Programme
OLEVI
PGCE English
University of Oxford
MA Victorian Literature (Merit)
University of Leeds
BA English (First Class Honours)
Manchester Metropolitan University
Rates
$60 per hour
Gender
Male
Registered
Joined TutorFinder on 03-Jan-2017 (updated profile on 13-Mar-2018
)