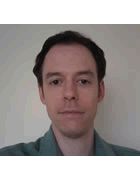 Sydney tutor in Anthropology, Biology, Chemistry, Creative Writing,
English
,
English
Literature, Essay Writing, GAMSAT, Geography, History, Psychology, Society and Culture, Sociology
(1 student review)
I am a qualified (BA Hons, PhD; University of Sydney) English tutor with several years of experience assisting HSC English students and University students in essay writing, creative writing, textual analysis, major works' preparation, exam preparation, and public speaking.
Contact
dr.john.a.townsend@gmail.com
Experience
I have successfully mentored many students over the past few years in both secondary and tertiary subjects (including, but not limited to, English, History, Anthropology, and GAMSAT; specifically, any subject which has an essay or report component). My passion is helping students develop and perfect their writing skills, so that they can produce concise, intelligent, high-quality essays for their examiners and for any other forms of assessment.
I specialise in online services. Usually, a student (HSC or undergraduate) will e-mail me an essay – it might be for an assessment task, in preparation for an examination, or perhaps simply a practice exercise. I will then read the work, assessing it and adding notes as I go, before finally returning it to the student.
I offer two services: copyediting, and editing. Copyediting (what some might call proofreading) is the correcting of spelling and grammatical errors, and ensuring the general structure and sentence flow of each paragraph is free of repetition and inconsistency; it aims to improve the readability of your text, but not the accuracy and correctness of your information. Editing examines your arguments and thesis statements, the points of critique you offer, and your analysis of set texts; it aims to improve the complexity of your argument and the accuracy and correctness of your information.
Pricing:
Copyediting - $5 per 100 words
Editing – $10 per 100 words
My own scholarly interests are early-twentieth-century British literary theory, particularly pertaining to poetry and the novel, especially the writings of A.E. Housman, I.A. Richards, and F.R. Leavis, as well as hermeneutics and traditional literary theory, including New Criticism, Reader-Response Criticism, Intentionalism, and Phenomenological Literary Analysis. I also have an interest in historiography and ethnography. In my spare time, I enjoy writing short stories.
Qualifications
BA Hons, PhD (University of Sydney).
WWCC Certification (Working With Children Check).
Rates
Copyediting - $5 per 100 words
Editing – $10 per 100 words
Gender
Male
Registered
Joined TutorFinder on 25-Sep-2017 (updated profile on 07-Apr-2018
)