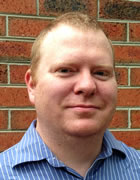 Melbourne tutor in Biology, Calculus, Chemistry, Economics,
English
, GAMSAT, History, Legal Studies, Maths, Maths Methods, Media Studies, Physical Education, Physics, UMAT, Tutor for GRE, GMAT, LSAT and SAT exams
I travel to these locations
All Suburbs
(30 student reviews)
I achieved entrance to medical school in 2004. Since 2005 I have worked as a GAMSAT tutor. I help prepare students for all three sections, using an extensive question bank which I have developed and collected over the past decade for all sections. I have worked during the past decade for both NIE, in UMAT preparation courses, and Gradready, for GAMSAT preparation courses. My basic approach is to work to assess your abilities and put together a customized program which will suit your particular needs. I work with students both one-on-one, and in groups.
During the last 8 years I have been preparing students for the LSAT exam also, with many of my students receiving entrance to Melbourne Law School, among others. I have also tutored both individual and group classes preparing students for the GMAT, over a similar period of time, and a similarly large group of students. Once again, I have extensive preparatory materials for all of these exams.
I tutor all VCE and IB subjects, except for foreign languages, and have been working as an IB and VCE tutor for 13 years now.
Please contact me if you have any questions.
Contact
lindsaycoleman562@hotmail.com
Experience
No experience
Rates
An average lesson is between 1.5 and 2 hours and my hourly rate is $60. For
group sessions my rate drops to $40 per person. Please
contact
me for further details.
Gender
Male
Registered
Joined TutorFinder on 24-Oct-2012 (updated profile on 02-May-2018
)