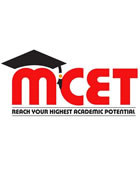 Geelong tutor in Biology, Chemistry, Maths, Pharmacology, Advanced Physiology, Genetics
I am a qualified, VIT registered, experienced High school/VCE teacher & a tutor (more than 9 years of tutoring experience/ currently working as a teacher - VCE : chemistry & biology).
I'm an active member of Chemistry/Biology professional networks (CEA/Biology Network)
Do you want to become a confident learner in science/ Maths and to improve your ATAR score/ Grades? -Do enough revision ( test papers on each chapter & revision tests. Many practice papers & discussion of important past paper questions) -Get help to improve your knowledge and marks while enjoying studies! *Gain thorough conceptual understanding through fun, easy to understand methods.
*PPT presentations.
* Revision materials.
*Learn strategies to effectively manage time through practice.
* Reduce study/ exam stress through thorough practice.
*Develop healthy study habits.
Success stories from previous years!
I am diagnostic in my teaching, can identify learning difficulties/ unique learning styles of each individual student and I tailor make my teaching strategies to suit each individual student. I consider my duty as to make so called boring subjects interesting and to lead the students reach their maximum academic potentials! Visit FB page Chemistry Easy for daily updates on Chemistry/Biology studies!
Contact
Experience
10 years (VCE chemistry/biology for 6 years and VCE equivalent/ AL
Chemistry/Biology for 4 years.)
Qualifications
Bachelor of science Honors (Biomedical science)- Victoria University, Australia - Golden
Key membership for top 15%
Post Graduate Diploma in Secondary education - RMIT, Australia - Golden Key
membership for top 15%
Bachelor of science (Agriculture)
Rates
$ 50 PH (within 15km) special discounts (25%) apply for group tuition (maximum 3
students).
Extra charge ( fixed rate of $10 for travelling) applies for students within a 15 km -30
km radius.
Student Discount
Special Offer - group classes 10% discount!
Gender
Female
Registered
Joined TutorFinder on 19-May-2011 (updated profile on 26-Apr-2017
)