Current French Teacher - Private School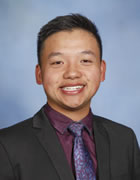 Melbourne tutor in French
(4 student reviews)
Specialisation: Year 12 VCE Exam Preparation and All Students (aged 12-18) - Oral (Fluency, Accent & Phonetics), Grammar, Written, Listening, Conversation
A current French teacher in the prestigious private secondary school, Wesley College, I am a passionate teacher of I am here to make your French learning enjoyable and to give you the necessary tools to excel in French.
In the past, I worked at Camberwell Primary School (a bilingual French-Australian school). In this school, I help students acquire conversational skills and most importantly the right French sounds/phonetics, working with them in small groups on a weekly basis.
I lived in France for almost 1 year, and would now like to share with you my experience and my assistance in developing your French language skills.
I have taught in 4 different schools in France as an assistant English teacher, 3 of these being high-schools (ages 12-18), where I prepared them for their Year 12 BAC Oral Exams (Equivalent of VCE).
Up to now, I have worked with students from the following schools:
- Wesley College - Trinity Grammar School
- Methodist Ladies' College
- Melbourne Grammar School - Carey Baptist Grammar School
- Camberwell Grammar School
- Scotch College
- Korowa Anglican Girls School
- Sacre Coeur
- Balwyn High School
- Strathcona Baptist Girls Grammar - Presbyterian Ladies College
- Camberwell Girls Grammar School
- Catholic Ladies' College
- Doncaster Secondary College ...and more
I worked on a continuous basis with a private school in Melbourne as a French assistant (ages 12-16) for 2 years, where I gave advanced group lessons as well as pioneered a virtual school exchange programme between French and Australian students in my network of French schools.
Year 12 VCE lessons focus on targeting VCE exam-specific questions, mastery of grammar and writing skills, general conversation & detailed study, listening and reading techniques.
I work with students from all year levels and all levels of French.
I tutor on weekdays and weekends - for more precise information, contact me directly.
If you have any further questions, please do not hesitate to contact me on alexanderjyep@gmail.com.
You can call me on 0413 191 147.
Au plaisir de faire votre connaissance prochainement.
Alexandre
Contact
Experience
- Current French teacher at private school and IB world school - Wesley College
- Tutored students in both Australia and France (taught in a combination of English and
French) at a primary and high-school level
- Teaching French at a bilingual French-Australian school in Camberwell on placement
- Taught French at a private secondary girls' college in Canterbury on placement
- Currently working in a French-Australian bilingual school in Melbourne (2017-Present)
- Worked in 1 Private French Primary and High-School in Brittany as an English Teaching
Assistant (2015) (Ages 5-17 y.o.)
- Worked in 1 'College' (Middle School) and 1 'Lycee' (Senior School) in the Rhone-Alpes
as an English Teaching Assistant (2016) (Ages 12-18 y.o.)
- Worked with an Australian Private School as an student French
teacher (2015-2016) (Ages 12-16 y.o.)
Qualifications
Master of Teaching (Primary and Secondary) (2019-2020)
Diplome d'etudes en langue francaise. DALF C2 (Mastery of the French Language)
Diploma of Languages (French) (2015-2018)
Bachelor of Commerce (2015-2018)
Working with Children Check
Rates
$90 per hour
Gender
Male
Registered
Joined Tutor Finder on 28-Jan-2017 (updated profile on 06-Nov-2021
)