VCE and QCE Preparation- Native French and Spanish teacher -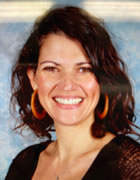 Melbourne tutor in French, Spanish
I travel to these locations
Sunshine Coast
(5 student reviews)
- I have been teaching High School Students from year 5-12 French and Spanish
- I am Highly qualified for VCE preparation in French and Spanish
- I have worked as an External Assessor for VCAA for Y12 VCE Written and Oral Examination for French for 4 years
- I have worked as an External Assessor for QCAA for Spanish Year 12 QCE Examination
- I have excellent experience preparing students for IB and QCE French and Spanish Examinations
- Registered teacher with VIT and QCE
I teach French and Spanish through immersion and conversation, addressing specific needs in language learning and providing personal feedback. My methodology focuses on individual progress, and a positive and pleasant relationship between learner and teacher which is basic to my approach.
Contact
Experience
High School Teacher Y5-12 French and Spanish
External Assessor for VCAA for Y12 VCE Written and Oral Examination for French
External Assessor for QCAA for Spanish Year 12 QCE Examination
Ana specialises teaching Spanish and French. Ana was born in Venezuela from a French father and a Venezuelan mother, she grew up in Caracas but studied in a French school from Kindergarten until she completed her IB. She then studied University in Paris and soon after finishing her studies she worked in Barcelona. She is completely bilingual in both languages and lived in South America, France, Barcelona and Australia. Ana has been a high school teacher (teaching languages) for 10 years, she has worked in private and public schools as well as assessing External Examinations for QCAA and VCAA. She caters for a wide range of people from all walks of life, including students preparing their QCE exams, homeschoolers, individuals needing acceleration or desiring regular practice, and those with learning difficulties. Ana has 3 beautiful children, they are all trilingual. She also has vast experience with children with additional needs.
Qualifications
Diploma of Education High School
Assessor trained with VCAA and QCAA for Year 12 French and Spanish Examinations
Rates
$90 per hour
Gender
Female
Registered
Joined Tutor Finder on 10-Feb-2022 (updated profile on 12-Apr-2022
)