Qualified Secondary School Maths Teacher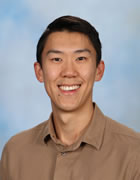 Townsville tutor in Maths, Piano, Teacher
(4 student reviews)
I'm a secondary school mathematics teacher. I specialise in Mathematical Methods.
I will help improve number and algebra skills, identify and fill gaps in knowledge, deepen understanding, teach problem-solving techniques and prepare students for exams.
I have expert knowledge of the current Australian mathematics curriculum, and have helped many of my students improve their understanding of mathematics, study skills, confidence, and ultimately their results.
Look forward to hearing from you.
Andrew
Contact
Experience
I have a wealth of tutoring experience in maths across all levels of primary and secondary school, across all levels of ability.
Qualifications
Bachelor of Commerce (Accounting and Finance)
Postgraduate Diploma in Education (Secondary)
Rates
$80 per hour
Gender
Male
Registered
Joined Tutor Finder on 09-Jan-2014 (updated profile on 17-Apr-2019
)