Experienced Secondary Maths Teacher - Senior Maths Expert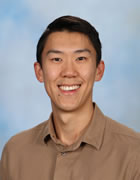 Brisbane tutor in Maths, Maths Methods, Maths Specialist
(5 student reviews)
**METHODS, SPECIALIST AND IB**
Is math stressing you out? You may know what you're struggling with, but do you know why?
Andrew's here to help with all levels of maths.
Andrew is an experienced high school senior maths teacher who takes tremendous pride in helping students gain confidence and find their 'lightbulb' moments when it comes to maths.
He has taught thousands of students across all levels and written countless units and pieces of assessment. He specialises in senior mathematics, specifically Mathematical Methods, Specialist Mathematics and IB SL and HL Mathematics.
Andrew is an expert in all areas of high school mathematics including number and algebra, calculus and geometry. He will help you better understand mathematics through identifying and filling gaps in knowledge, deepening understanding, teaching problem-solving techniques and preparing for exams.
Andrew has extensive knowledge of the mathematics curriculum, including assessment the new senior mathematics subjects and has helped many students improve their understanding of mathematics, study skills, confidence, and achieve excellent results.
Contact Andrew today!
Contact
Experience
I have nearly 10 years of secondary teaching experience plus a wealth of tutoring experience (14 years) in maths and have helped a large number of students achieve excellent results across all levels of primary and secondary school, across all levels of ability.
Qualifications
Bachelor of Commerce (Accounting and Finance)
Postgraduate Diploma in Education (Secondary)
Rates
$100 per hour
Student Discount
Special Offer - Discounts for Group Sessions!
Gender
Male
Registered
Joined Tutor Finder on 09-Jan-2014 (updated profile on 21-Apr-2022
)