99 UMAT, UNSW Medicine, Medicine Specialist with Multiple Offers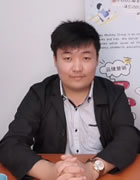 Sydney tutor in Chemistry, Doctor of Medicine, Essay Writing, Health Studies, Maths, Medical Interviews, Medicine, UCAT
Service areas
Online, Sydney, Greater Sydney
(4 student reviews)
Hi there! I'm Andy, a current unbonded medical student at UNSW. I graduated from Normanhurst Boys High School in 2018 with an UMAT result of 99th percentile, after which I had received interview offers from University of Newcastle/New England, Western Sydney University, and Unbonded Medical Offers from both University of Queensland and UNSW. Having been to so many interviews, I wanted to share my knowledge regarding the medical school entry process and empower a new generation of medical students to reach their passion.
To support my aspiration, I have worked to tutor students since then, with 100+ students in the past 3 years and an accumulated 8 years of tutoring experience starting when I was still in high school. As such, I've tutored a wide range of students, allowing me to adapt to my students' needs, rather than applying the same method to every student.
Having prepared, studied, and taught UCAT and interview extensively, I believe it is important for students to learn the skills in approaching questions, rather than mindlessly ploughing through questions banks. As such, my lessons are typically 1 - 2 hours in length and primarily focuses on various techniques and skills necessary when encountering unfamiliar questions, as well as refining their methods to let them not only solve the questions, but breeze through them.
Furthermore, not only do I aim to give my students the skills and knowledge they need to get into medical school, my goal is the foster their passion towards this career. With my prior experience ranging from academia to STEM, I believe I can relate to my students' interests and through them allow me to build a connection with them.
Pricing
- $80/h 1-to-1 UCAT/Interview, $50/h UCAT/Interview group sessions
- All other subjects $60/h
- First lesson 25% off - Try before you commit!
Please feel free to message/call me on 0423186550 or email me at mingqiancui@pm.me for enquiries.
Contact
Experience
I have started my tutoring journey when I was still learning in high school, having taught various primary and younger secondary students at Kumon.
Since graduating, I have continued my passion of helping others improve, having taught 100+ students. I have since specialised in tutoring UCAT and medical interviews, being the senior speaker of several UCAT/Medical Interview information talks, and continued assisting students in their journey towards a career that embodies their passion. To this end, I have endeavoured on both 1-to-1 sessions and group lessons composed of 2-4 students. I pride myself on being adaptive and flexible, and I am readily available to accommodate my students' needs.
Qualifications
Graduating from Normanhurst Boys High School in 2018, I am currently studying the Bachelor of Medical Studies/Doctor of Medicine Program (Unbonded) at UNSW, having achieved my first preference during HSC.
In addition to that, I have received:
- A UMAT Score of 99th percentile
- Interview offer to University of Newcastle/New England Medicine (JMP Medical Program)
- Interview offer to Medicine Western Sydney University
- Interview offer to Medicine at University of Melbourne
- Unbonded offer to Medicine at University of Queensland with Scholarship
- Vice-Chancellor's Scholarship for Excellence from Monash University
I have given numerous talks to both parents and students at UTS and livestreams regarding the process to getting into medical school.
I have a peer-reviewed publication in Australian Senior Mathematics Journal: https://files.eric.ed.gov/fulltext/EJ1231132.pdf, and I achieved the Class Distinction (top 1%) award in the 2018 RACI International Chemistry Quiz, conducted in 23 countries.
Furthermore, I, along with my team at Macquarie University, achieved The Chairman's Award, winning us the World Championships in the 2018 global FIRST Robotics Challenge in Houston, USA.
Rates
$50 per hour per person group lessons (UCAT, Interview), $80 per hour 1-to-1
$60 per hour for chemistry/maths, $40 per hour per person group lessons
Student Discount
Special Offer - First lesson 25% off!
Gender
Male
Registered
Joined Tutor Finder on 14-Jul-2021 (updated profile on 12-Mar-2022
)