Australian Award-Winning Teacher in Biology, Biomed and Med.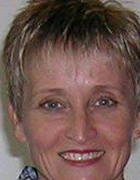 Brisbane tutor in Anatomy, Biochemistry, Biology, Essay Writing, General Science, Health Studies, Human Biology, Medical Interviews, Medicine, Microbiology, Nutrition, Physical Education, Physiology, Oral & PowerPoint Presentations, Assignment and Thesis Formatting, Proofreading & Editing
Service areas
All Areas of Australia
(2 student reviews)
With more than 25 years of experience in teaching and tutoring students of all ages and backgrounds (primary, secondary and university levels) in biology, anatomy, physiology, cell biology, biochemistry and all areas of Biomedical and Health Sciences, I believe I know how to help students to achieve academic, personal and professional success.
I am a very dedicated and passionate teacher and these qualities have been recognised by universities as well as the Australian government. I have won a number of national teaching and learning awards and citations throughout my career as a university educator. My student satisfaction scores have always been in the "excellent to outstanding" categories.
Many of my past students are now successful doctors, scientists, teachers, health educators and researchers around the world. I feel honoured and privileged to have helped them on their own unique learning journeys to achieve their career goals. I would love to help you too. ☺
I also offer expert assignment help, proofreading and editing services with fast turnaround times.
My one-on-one online tutoring sessions and assignment proofreading services are available to students from all regions of Australia.
Contact me and let's plan for your academic success!
For full details, please go to my website: http://drannstutoring.com.au
Contact
Experience
I have 27 years of skilled experience in teaching anatomy, physiology, medical and health sciences, human biology, biomedical and clinical science at the secondary and university (undergraduate and postgraduate) levels. I possess extensive abilities in university and secondary tutoring with a proven track record of many of my high school and university students achieving academic and professional excellence. Many of my past students are now successful doctors, teachers and scientists nationally and internationally (references available).
I was awarded the Australian University Learning and Teaching Award (Biological, Biomedical & Health Sciences) through the Australian Federal Government plus the Australian Teaching Citation for the contributions and advancement of education in the Biological and Health Sciences. I was also awarded the Griffith University Individual Teacher of the Year Award and have several University Faculty Citations in Teaching, Learning and Tutoring.
My student satisfaction ratings have always been excellent and my students have reported that they have all improved significantly in their academic studies.
Qualifications
Associate Professor of Medical/Biomedical/Health Sciences
Doctorate (Medical Science/Medicine)
Bachelor of Science with Honours (1st Class)
Bachelor of Science (Biomedical/Biological Science Majors)
Rates
A rate of $47 per hour for a private, individualised tutoring session.
For more information, please go to: http://drannstutoring.com.au
Student Discount
Special Offer - Assignment Editing & Proofreading: $35/hr
Gender
Female
Registered
Joined Tutor Finder on 06-Sep-2019 (updated profile on 16-Nov-2020
)