Expert and experienced professorial coach for senior and HSC English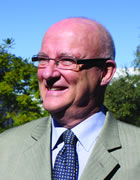 Sydney tutor in English, English Literature, Essay Writing
(5 student reviews)
CONGRATULATIONS to my 2019 HSC English Extension 1 students, all of whom were listed on the Distinguished Achievers honour roll, and to the Advanced English students there also!
I am a highly qualified (MA MLitt PhD FACE) recently-retired university professor of English with decades of experience assisting NSW HSC English students in one-on-one coaching (as well as school lecturing and authoring of numerous study guides from Pascal Press on HSC texts). For many years, I was an HSC examiner. In 2019, I was appointed Literary Editor of Quadrant magazine, in succession to Les Murray.
Contact
Experience
I have successfully tutored dozens of students over many years for senior English
work and, especially, for NSW HSC English and for undergraduate studies. I
particularly enjoy helping students with essay preparation and writing, and with the
challenges of close reading of texts, especially of poetry (which students often find
particularly difficult) and how they can present their analyses compellingly and
interestingly, to appeal to examiners and earn those valuable extra marks. Long
experience as an HSC examiner myself is the basis of my preparation of students for
the exam, but also in assisting students in Years 11 and 12 as they prepare
assignments for school. I also assist university students in fine-tuning their essay
style.
I am a leading authority on the poetry of T.S. Eliot, John Donne, Sylvia Plath and
numerous other poets and writers.
I focus on set assignment and essay topics, and assist students in structuring their
responses and dealing with any problems they have which the essay questions and
assignment topics can pose. An essay is usually emailed to me prior to meeting, in
draft form, and the hour-long session will be devoted to critiquing it and improving it
and discussing future approaches.
I am flexible, time-wise, and available during the week and on Saturdays and Sunday afternoons. I do not coach on Sunday mornings, or in the evening, and - please note - I DO NOT TRAVEL.
Qualifications
BA (First Class Hons in English), MA, PhD (Sydney); MLitt (Oxford); Fellow of the
Australian College of Educators. Inaugural Professor of Poetry and Poetics, University of
Sydney (2011-15). Literary Editor, Quadrant magazine, appointed 2019.
I am the author or co-author of some 50 NSW HSC English study guides (in the Excel
series for Pascal Press) and of the 'Spurr's Guides' series for New Frontier, including
'Successful Essay Writing' and 'Successful Public Speaking, Debating and Oral
Presentations'
Working With Children Check (WWCC) Certification: WWC1085145E
Rates
$200 per hour
Gender
Male
Registered
Joined Tutor Finder on 06-Jul-2016 (updated profile on 24-Nov-2020
)