Experienced Primary & Secondary Teacher | Mandarin, Math & ESL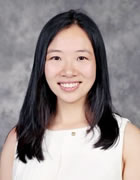 Melbourne tutor in Chemistry, EAL, ESL, Mandarin, Maths
I travel to these locations
Keysborough, Noble Park, Springvale, Clayton and other south eastern suburbs
Greetings, my name is Becky and I am fully qualified primary and secondary school teacher specialising in Mandarin. I am a passionate educator and truly enjoy watching my students succeed in their studies. For me, education is not merely about imparting knowledge, but inspiring the next generation to achieve and realize their dreams.
As a native Mandarin speaker, I provide tutoring in the subjects of Mandarin and mathematics. The years levels are as follows:
Foundation to Year 6
• Mandarin • Mathematics • Science • English • ESL
Year 7 -Year 10
• Mathematics • Chemistry • English
Year 11 and above
• Mandarin
Throughout my years in the education industry, I have accumulated an abundance of teaching resources ranging from practical sheets to tests, which will save you time and help overcome subject difficulties. I believe that learning extends beyond reading a textbook and answering questions, therefore my style of teaching revolves around making the subject engaging and tailoring the lesson specifically for each student. This not only injects energy and enthusiasm into the lesson but generates genuine interest which helps students retain information more easily.
All my students are extended out of lesson assistance to ensure any urgent queries are addressed quickly and succinctly.
This is what my students can expect from my lessons:
• A tailored lesson
• Improved results and more effective learning skills
• Further interest and confidence in the subject
• My lessons can occur at your place, or any place we have agreed upon.
Contact
Experience
I have more than 5 years experience teaching in public and private schools in the field of Mandarin. This enables me ongoing understanding of the course and curriculum, assessment and expectation on each year level. I also have experience in teaching and tutoring Mathematics.
Qualifications
• Bachelor of Arts | Monash University
• Postgraduate of Teaching | Monash University
• Victorian Institute of Teaching
• Working with Children Check
Rates
Individual (Online) - To support the families affected by COVID - 19, the first online lesson is free and your first payment will be 100% donated to the Coronavirus Appeal UNICEF.
• $45 per hour (primary)
• $50 per hour (secondary and older)
Focused Group Online (2- 4 people)
• $25 (Lower Primary)
• $35 (Upper 5/6)
• $40 (Secondary)
Individual (Face to Face)
• $50 per hour (primary)
• $55 per hour (Year 7-10)
(The price list is an indication. It might vary depending on the subject, level and distance etc).
Student Discount
Special Offer - First Lesson is Free!
Gender
Female
Registered
Joined Tutor Finder on 14-May-2019 (updated profile on 26-Sep-2020
)