Tutor/Lawyer | ONLINE LESSONS AVAILABLE - Primary & Secondary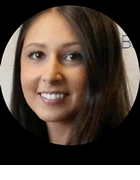 Melbourne tutor in Algebra, Calculus, Creative Writing, English, English Literature, ESL, Essay Writing, Further Maths, Geography, Geometry, History, Legal Studies, Maths, Maths Methods, Music Theory, Physiology, Piano, Psychology, Reading, Statistics
I travel to these locations
Melbourne CBD, Victorian State Library, South Yarra, Prahran, Windsor, Toorak, Hawthorn, South Melb
I am a graduate of Monash University, having studied a Bachelor of Laws / Bachelor of Arts (Psychology). I now work as a lawyer at a law firm in Melbourne's CBD. I have been tutoring since Year 11 (10 years) in all different fields of study. I enjoy tutoring as it enables me to better myself through teaching others, enhance my communicate skills, and help students through their final years of school. I believe that the best teachers are students, as they are able to communicate in an effective and understandable manner.
I am an extremely structured tutor, giving homework and expecting it to be completed by the next time I see the student. I also encourage my students to be organised and will help them structure their study to get the most out of the time they spend studying. I believe it is not about how many hours per week you study, but the effectiveness of what you're doing that allows you to achieve the best results in the end.
I am available from 6pm onwards on weekdays and am currently undertaking lessons via WhatsApp, Skype, Zoom, FaceTime or Messenger.
Contact
Experience
I have been tutoring for 10 years now, which has given me the experience needed to engage in different learning styles and alter my teaching to each student's needs.
My own studies at both high school and university have allowed me to understand the different ways teachers can get across the same message. My goal is to present the information in the most logical and understandable way for each student.
Qualifications
I completed a Bachelor of Laws / Bachelor of Arts (Psychology) at Monash University and am currently working as a Lawyer in Melbourne's CBD.
Rates
$50-$70 per hour depending on year level.
Gender
Female
Registered
Joined Tutor Finder on 09-Jul-2012 (updated profile on 19-Oct-2020
)