English / History of Revolutions Tutor Secondary (St. Kevin's)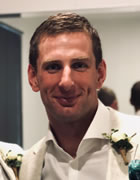 Melbourne tutor in English, English Literature, Essay Writing, Geography, History, Reading
I travel to these locations
South-Eastern Suburbs: Toorak, Malvern, Malvern East Glen Iris, Ashburton, Carnegie, Oakleigh etc
St. Kevin's College Teacher (11 years)
VCAA Assessor
I am a both Secondary English Teacher [7-10] and VCE History Teacher with over 11 years' experience, focussing on the American [Section A] and Russian [Section B] Revolutions. I consistently get results for those students prepared to do the work and apply advice. I am currently employed as a full-time teacher at St Kevin's College, Toorak where I have worked for the last decade.
In the last 5 Years 45% of my students scored 40 or higher (compared to the state average of 8%) as their final score for History. In 2019 50% of my students scored 40 or higher.
I will work with you to strategically improve the way you interpret the events, ideas, groups, leaders and ideas so as to improve the manner in which you write. Added to this an emphasis on the skills of document analysis, essay writing and the inclusion of historical perspective are also hallmarks of my teaching.
With extensive experience in marking the Oct Examinations, I am well placed to assist you with the specific things that assessors look for.
All sessions are to be conducted at your home address under the supervision of parents/guardian. Alternatively, I am available for Skype sessions.
Although my focus is VCE History of Revolutions I am also experienced in the teaching of English Years 7-10 with student's noting a vast improvement in their ability to write precisely and succinctly under my tutelage.
Contact
Experience
- 11 years teaching at St. Kevin's College, Toorak.
- Senior Secondary Teacher and House Head.
- Current VCAA Assessor.
Qualifications
Doctorate of Philosophy [current]
Graduate Diploma Teaching [Secondary]
BA Hons Business with Marketing
A-Levels History, English Literature and Geography
Rates
$100 per hour
Working With Children Check
Yes, I'm cleared to work with children in Victoria until 05-Dec-2023 (details available on request)
Gender
Male
Registered
Joined Tutor Finder on 03-Feb-2019 (updated profile on 05-Feb-2020
)