High School & Primary School English- Give Your Kids the Edge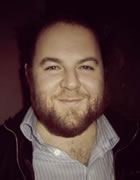 Melbourne tutor in Economics,
English
,
English
Literature, ESL, Essay Writing, IELTS, Maths, Politics, Society and Culture, Macroeconomics. Organisational Psychology, Economic History,
English
I travel to these locations
All Melbourne Metro
TUTOR WITH a DIFFERENCE
Sometimes some concepts can be challenging. Economics, politics....even English. The key is to make it more relevant AND engaging. It's one thing to be bored to death with a bland textbook. It's another thing to actually understand the subject and to even feel passionate about it.
I have over two years of tutoring experience as well as a Bachelor of Economics and Commerce at the University of New England and an Advanced TESOL (English Teaching) Diploma from the Australian Training Academy in teaching English for Adults, Adolescents, Pre-school, in Hospitality and in Business
I am currently employed as an English tutor by James An Coaching College- a position I have held for eight months- teaching English to years seven onwards and occasionally primary school maths
My teaching style is engaging and conducive to learning. Where possible, I seek to integrate current issues into my teaching to give it relevance and life. I specialise in teaching people with a low attention span. I have an interest in politics/political theory and history. I am available both weekends and weeknights.
I specialise in the following areas:
* English Language
* Macroeconomic Theory
* Politics (primary-Junior High)
* Australian Economic History
I also have an intermediate knowledge of Spreadsheets and can use both Microsoft OpenOffice applications.
Contact
Experience
I have finished a Bachelor Economics/ Bachelor of Commerce and currently tutoring Economics, Accounting and Politics
Qualifications
I have completed an Advanced TESOL Diploma which allows me to teach English at the highest standards (Australian and International compliant). Electives were in Business English, Hospitality English, English for Pre-School, English for Adolescents and English for Adults.
I have completed a Bachelor of Economics/ Bachelor of Commerce at University of New England. I have a major in Accounting, Economic History and Human Resources.
Rates
$40 hr for tuition in the city, $50 per hour metro suburbs
Gender
Male
Registered
Joined Tutor Finder on 12-Dec-2011 (updated profile on 23-Oct-2018
)