Experienced Maths, Economics and Business Statistics Tutor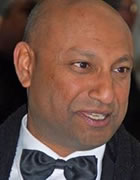 Melbourne tutor in Accounting, Algebra, Business Studies, Calculus, Economics, Finance, Further Maths, Geometry, Maths, Maths Methods, Statistics, Teacher, Mathematics for Economics and BusinessResearch Methods for psychologyQuantitative methodsMathematical EconomicsManagerial EconomicsMathematics for Engineers Mathematics and Commnerce subjects for TAFE,VCE, and other technical colleges I specialise in all areas of mathematics and statistics. I also provide help for honours data analysis and statis
I travel to these locations
Melbourne CBD,All Suburbs,Australia Wide,Ballarat, Bendigo, Gisborne, Sunbury
(96 student reviews)
Hi there, "IF YOU HAVE TRIED THE REST NOW COME TO THE BEST IN BUSINESS STATISTICS & ECONOMICS
TUTORING"
My name is Darren and Welcome to my profile.I was educated through the Cambridge Ordinary and Advanced levels examination syllabus at high school and studied at the University of Cape Town in South Africa.
I have extensive experience in teaching Business Statistics and Economics for about 25 years. At present I work as a sessional Lecturer at RMIT Foundation Studies, Federation University and Kaplan Business School.
I have taught in South Africa and Mauritius both at high school and at University level. I have also worked as Chief Statistician for the national Lottery in South Africa. My other area of expertise is Business Statistics and Economics up to University level. I also specialize in operations research and business statistics as well as Economics both high school level and Tertiary level.
* I hold a Bachelor of Science in Economics and Statistics, Cape Town, South Africa
* Bachelor of Commerce Honours in Operations Research, Cape Town, South Africa
* A Diploma in Logistics Management from the University of Johannesburg.
* A diploma in Mathematics from Charles Sturt University.
* Fellow of The Royal Statistical Society, UK, 2012.
Before moving to Melbourne I worked for several tutoring agencies in Perth. I also do a lot of Statistical and Data analysis for various organizations.I worked for KipMGrath, Academic Task Force, Tutoring Services International and Clever Kids all in Perth. I was also a full time tutor at Curtin University in Perth in Economics, Statistics and Mathematics. I guarantee that I will bring a good mixture of real life examples as well as academic experience in every tutoring session. Working students stand to gain a lot from this approach.I am available every day of the week even week ends. Meetings can be arranged. I have also marked exam papers at several universities in Australia, in particular Statistics, Quantitative methods, Economics, Accounting. I therefore have first hand experience with the different aspects of examination preparation and how to answer exam questions. I am familiar with the following Universities course outline: Economics, Managerial Economics, Mathematics for commerce and engineers, Accounting, Statistics, Business statistics. I have extensive experience in teaching mathematics and statistics in Australia and I also bring a wealth of expertise in academic teaching from all over Australia.I bring with me a lot of experience both locally and overseas.I am experienced in teaching distance learning university degrees.
I do a lot of tutoring all over Australia. Recently i have just introduced the tutoring online among my services. Hence, students wanting help online can now do so.
I specialize in Open university for Economics, Mathematics and Business Statistics.
I am presently helping over 150 students for open univeristy business statistics. I have achieved 100% success rate for students doing Open university Business statistics. So call me !!
I am also offering statistical consultancy for Honours and Masters students that need help with SPSS.If you are struggling with your assignments and project I can help you. I offer one to one attention and explanations. VISIT me on https://www.facebook.com/DGTutoringServices
MY EMAIL is: darren_poinen@hotmail.com
MY NUMBER IS 0425143333
50$ per hour for 1 student
60$ per hour for 2 students
75$ per hour for 3 students
Contact
Experience
Business Data Analysis
Economics micro and Macro
Business statistics
Mathematics
Statistics
Quantitative economics
Quantitative Methods
Primary and High School Mathematics
Mathematics for Year 10, Year 11 and Year 12
Mathematics for engineers for TAFE
Mathematics for Engineers
Mathematics for Diploma
I specialise in University of Melbourne, RMIT, Swinburne, Deakin, Victoria University,
Charles Sturt University, Curtin University, UWA, Murdoch University, ECU, and many
more universities
Qualifications
Bachelor of Social Science in economics and statistics, 1994
Bachelor of Commerce Honours in statistics, 1995
Master of Accounting, Curtin University, Perth, 2008
Diploma in Logistics management, 2003
Fellow of the Royal Statistical Society, UK, 2012
Cert IV in Training and Assessments, 2013
Graduate Certificate in Tertiary Teaching, 2018
Diploma in Mathematics
Master of Economics, UNE, 2020
Rates
I am an experienced lecturer and teacher. I tutor economics, mathematics, statistics
and business statistics,
I will coach you and also help you with your assignments as well.
my rates vary from $40 to $60 depending on the area.
I have taught at several tutoring centres in perth and melbourne and i bring with me a
wealth of experience across all sectors.
I am experienced in teaching mathematics for those looking for access to university,
TAFE,Diploma levels etc...
If you are looking for the best Business Statistics tutor talk to me.
I also specialise in Statistical Consultancy for Corporate.
Group of 2-3 : $ 35 per hour per person
Student Discount
Special Offer - Group of 2-3 Discounted hourly rate
Gender
Male
Registered
Joined Tutor Finder on 17-May-2007 (updated profile on 20-May-2022
)