Experienced VCE/Uni Math Tutor, Online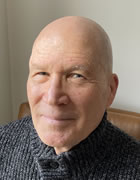 Melbourne tutor in Algebra, Calculus, Further Maths, Maths, Maths Methods, Statistics, University level maths
Service areas
Online, All Victoria
(11 student reviews)
Mathematics Tutor for Year 10, VCE and university maths. I am a recently retired from two careers: one with the US Air Force working in the space technology industry and most recently, from an IT career specialising in business intelligence. I have a wealth of experience from which to draw examples. I can make the topics interesting and am very patient. If a student is struggling, I try to find the right "handle" to use to allow the student to understand the concept. I enjoy watching students catch on to a concept. I also enjoy it when a student who did not previously value math, becomes very interested and self-motivated to learn more.
I have a Master of Science Degree in Astronautical Engineering.
Contact
Experience
I tutored for approximately 2 years in the USA and in the evenings, taught university level maths for 14 years. I have tutored in Australia for 4 years. I have a Masters in Business Administration and a Master of Science in Astronautical Engineering degrees.
Qualifications
Over 20 years teaching/tutoring experience.
Current Working With Children Check.
Rates
$50 per hour
Student Discount
Mention that you found this advertisement on Tutor Finder and you will receive your first lesson for half the normal hourly rate ($25 instead of $50).
Working With Children Check
Yes, I'm cleared to work with children in Victoria until 03-Oct-2022 (details available on request)
Gender
Male
Registered
Joined Tutor Finder on 11-Feb-2018 (updated profile on 09-May-2022
)