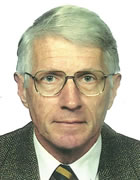 Melbourne tutor in Latin
I am an experienced teacher of Latin, having taught the subject from beginner's level to VCE for over fifteen years, initially at Melbourne Grammar School and subsequently at Xavier College.
I have an expert knowledge of Latin and am a recognised authority in my field. My doctoral submission, which comprised a critical edition and annotated translation of a Renaissance Latin text, was published by E.J. Brill (Leiden). Brill is one of the world's foremost academic publishers. Following the very favourable reception of this work in international scholarly circles I was invited by Brill to prepare further editions and translations of Latin texts. Copies of my books are held in the Oxford, Cambridge, Harvard and Yale university libraries, the British Library, and the Library of Congress among others.
I have a thorough working knowledge of the VCE Latin syllabus and assessment requirements. As well as having taught VCE Latin I have been a VCAA Assessor for the external exam since 2018 and have regularly tutored VCE Latin students from a range of schools since 2004. These have included several of the highest-performing students in the State. In 2019 I presented a paper on the Unit 4 set text at the CAV Teachers' Conference and was a member of the VCAA Focus Group set up to review the VCE Latin Study Design.
In addition, I am a very effective teacher. The method I have developed is one which draws on the rigorous, grammatical approach of the past, but which is tempered by an awareness of contemporary educational realities. Latin teachers in the past had mastery knowledge, and they had a long tradition of mastery teaching; they had techniques honed through centuries of experience, refined by trial and error. Then, in the 1970s, the traditional, tried-and-tested way was abolished in every single respect, in a revolution that was worldwide. In recent years there has been a minor Latin revival, but it is a watered-down version of the language that has been revived. Much has been lost in pedagogical terms as well. Those who themselves have not directly experienced the time-honoured method which teaches Latin most thoroughly, most exactly, and most effectively, as I have myself, simply cannot teach it in that way.
I am available to tutor students at all year levels. My preference is for 1:1 tutorials, but I am also available for online individual or group lessons.
Contact
Experience
I have been tutoring students in Latin since 2004.
Qualifications
MA (First Class Honours), PhD, University of Melbourne
Rates
$100 per hour
Gender
Male
Registered
Joined Tutor Finder on 18-Dec-2017 (updated profile on 23-Oct-2021
)