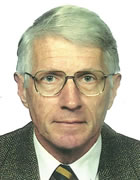 Melbourne tutor in Latin
I have an expert knowledge of Latin and a proven record of success as a teacher of the subject. Moreover, I am a recognised authority in my field. My doctoral submission, which comprised a critical edition and annotated translation of a Renaissance Latin text, was published by E.J. Brill, one of the world's foremost academic publishers. This was the first of several editions and translations of Latin texts which I subsequently prepared for Brill. Copies of my books are held in all the major British and American university libraries.
I have taught Latin for over fifteen years across all year levels and have a thorough working knowledge of the VCE Latin syllabus and assessment requirements. Following a career at the University of Melbourne, where I was in turn a teacher of history, dean of a university college, and a senior faculty administrator, I taught Latin (Years 9 to VCE) at Melbourne Grammar School before taking up a position teaching Latin at Xavier College.
My teaching is distinctive in that I require my students to write in Latin, not just translate. To translate into Latin the student must really understand how and why the language works as it does. This active use of the language helps learners to get under the skin of the language, as it were, to think in the way a Roman might think; and by doing that, one is immediately making the business of translating Latin into English—a crucial skill for VCE students—that much easier and more manageable.
I have been an Assessor for the VCE Latin exam since 2018 and have regularly tutored VCE Latin students from a range of schools since 2004. These have included several of the highest-performing students in the State. On a broader pedagogical front, in 2019 I presented a paper on the Unit 4 set text at the CAV Teachers' Conference and was a member of the VCAA Focus Group set up in the same year to review the VCE Latin Study Design prior to its recent reaccreditation.
I am available to tutor students at all year levels.
Contact
Experience
I have been tutoring students in Latin since 2004.
Qualifications
MA (First Class Honours), PhD, University of Melbourne
Rates
$100 per hour
Gender
Male
Registered
Joined Tutor Finder on 18-Dec-2017 (updated profile on 22-Apr-2022
)