Expert Secondary English School Teacher | Yr 7 - VCE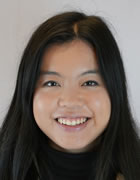 Melbourne tutor in Creative Writing, English, Reading
Hi Parents & Students,
My name is Ms Zhang, I'm an experienced and passionate secondary English teacher and tutor. I specialise in creating personalised and tailored learning for secondary school students that not only delivers results, but also builds confident and engaged learners.
My Offering?
Check out my website link for more details!
I currently offer small engaging and fun classes for English across years 7 - 10. These are curriculum designed classes that focus on not only helping students catch up and excel in the subject, but also to build the right confidence and communication skills to thrive back in the English classroom at school.
My approach to teaching focuses on ensuring that students are given access to the highest quality resources, frameworks and approaches to the subject, whilst having a fun, engaging and personalised experience.
Classes are kept small and ability based so that lessons can still be personalised, whilst inviting discussion and challenging students to have fun learning alongside their peers. This allows them to develop their oral and discussion skills, which they need to master to thrive in the classroom.
I ensure that all my sessions are engaging and interactive, and I focus on using a gradual release approach to ensure students feel confident and empowered to take on different frameworks and approaches to learning.
My classes are a well-rounded mix of theory, hands-on practice, discussion and individual work, to make sure that everyone gets the most out of the subject, whilst having a bit of fun!
The goal of my classes is to help students address their learning needs and achieve the outcomes they want, and I use formative assessments to ensure progress can be accurately measured.
I do also offer 1 on 1 formats for certain situations, but would strongly encourage that you do a free trial session first, so I can work with you to figure out what format would be best for you!
I'd love for your student to come try my class! I'm confident they'll enjoy the lesson and I'm confident I can help them achieve the learning outcomes they need.
My Approach?
I create engaging and interactive classes that work on:
- Key areas of the curriculum
- Fundamental skills & practice
- Interactive discussions to learn amongst your peers
- Personalised learning time to focus on each student's area of weakness
- Formative assessments to give parents and myself constant insight on a student's progress.
The goal is to create and fun and engaging learning environment that allows the students to thrive and build their confidence and skills.
My Rates?
Classes are $30/hr and session times and length depend on subject, area of focus and year level.
Why Me?
🎓 Secondary trained and qualified teacher
🏫 High school English teacher at Ringwood Secondary College
👩‍🏫 Taught 100+ students across all year levels of high school English
📖 Experienced private tutor for over 6 years
Interested?
You can contact me (and my admin team) on the following details.
Ms Deborah Zhang
E: contact+deb@acadamax.com.au
P: 0431 697 273
Contact
Experience
6+ years teaching all year levels of high school (year 7 to year 12)
Qualifications
Current High School Teacher at Ringwood Secondary College
Masters of Teaching (Secondary)
Rates
$30 per hour
Student Discount
Special Offer - Free trial session and consultation!
Gender
Female
Registered
Joined Tutor Finder on 20-Sep-2023 (updated profile on 09-Nov-2023
)