Expert Tertiary Tutor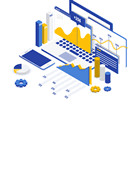 Sydney tutor in Accounting, Algebra, Business Studies, Calculus, Economics, Finance, Further Maths, Management, Maths, Maths Methods, Statistics, Taxation
(17 student reviews)
Dear students,
I am an expert tutor with 15 years of tutoring at all levels from high school, undergraduate to postgraduate.
I have a lengthy and proven track record with assisting struggling students on short notice, adult students currently enrolled in distance education programs or MBA programs, students with learning disabilities, and students running out of time before an exam or an assignment.
What subjects do you tutor?
All my subjects are listed below on TutorFinder website.
What can I expect from tutoring?
I show students how to understand difficult concepts with minimum effort. I also provide students with extra homework problems to solidify the learning during the tutoring session. I give exam tips to students struggling with performing under pressure. All my sessions are conducted in strict confidence. You can rest assured of your privacy.
How much do you charge for tutoring?
$90 an hour, either online or in person.
How can I make a booking?
Bookings can be made via SMS @ 0466 914 777.
Contact
Experience
The following list of subjects are from the University of Sydney and representative of the subjects I can help you with. Do not be concerned if your subject is not on this list. I can do most undergraduate/postgraduate business subjects. You are welcome to email me a unit outline.
University Specialist
ECMT 1010
Economics Statistics
ECMT1010
Business and Economic Statistics A
econ1010
Introduction To Economic Statistics
ENVX1001
Introductory Statistical Methods
FIN111
Introductory Principles Of Finance
FINC2011
Corporate Finance I
Finc2011/Finc2012
Coporate Finance 1/corporate Finance 2
FINC6000
Quantitative Finance
FINC6001
Intermediate Corporate Finance
FINC6013
International Business Finance
FINS1000
Corporate Finance 1
MATH1005
Statistics
MATH1015
Biostatistics
MATH1905
Statistics (Advanced)
QBUS2810
Statistical Modelling for Business
Qualifications
15 years of tertiary tutoring experience
BCOM (Honors), USYD
MCOM, USYD
Rates
$90 per hour
Registered
Joined Tutor Finder on 14-Sep-2014 (updated profile on 23-May-2022
)