Good teachers know how to bring out the best in students...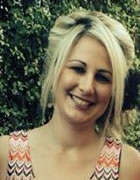 Melbourne tutor in English, ESL, EAL, Creative Writing, Essay Writing, Reading, Special Needs, TOEFL, Maths
I travel to these locations
Yarraville, Taylors Lakes, Kealba, Moonee Ponds, Keilor Park, East Keilor, Essendon
'One-on One Tutoring' ~Owner, Director - Primary and Secondary Maths and Literacy and ESL Teacher for children and adults
Enthusiastic and committed tutor with natural ability to appreciate and inspire children. Known as a role model for students. Effectively deal with students with learning problems, ADHD, Tourette's Syndrome, Downs Syndrome and Autism. 5 years progressive experience teaching primary and special Education.
I have been running my own 'One on One Tutoring' business for the last 5 years working extensively with different year levels ranging from Grade Prep Literacy to Year 12 Maths. Now I rent rooms in libraries or go to my clients homes to tutor and do scholarship prep.
* Maths tutoring - Prep to Yr 12
* Literacy tutoring - Prep to Yr 12
* Specialist experience working with ADHD, Autism, Downs Syndrome & Tourette Syndrome * Western and Northern suburbs of Melbourne
* One-on-one and Group Sessions available
* Based in Essendon
Contact
Experience
Teacher for over 10 years in Primary and Special Education
Tutoring in students homes for over 4 years
Teaching Immigrants and Refugees at Roxburgh Park Community Centre
Qualifications
Bachelor of Education Prep to Year 12 VIT Registered
TESOL Post Grad at Melbourne University
TAE Victoria University
TESOL Certificate III at Kangan Institute
Rates
$90 per hour
Gender
Female
Registered
Joined Tutor Finder on 01-Oct-2017 (updated profile on 13-Jul-2019
)