99th Percentile UCAT classes and interview training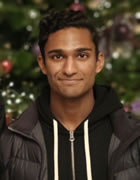 Melbourne tutor in UCAT, Medical Interviews, Medicine, UMAT
✏ Group classes of 3-4 students for UCAT, private UCAT classes and interview coaching
These smaller group classes will ensure sessions are personalised, looking after your needs and giving you the best possible chance of getting entry into Medicine.
✏ Tutoring:
My aim as a tutor is to help students reach their full potential. Having taught myself many of the strategies required to score highly in the UCAT, I am passionate about imparting my knowledge on others and providing them advice and direction in an area where many misconceptions exist. One such misconception is that you cannot study for the UCAT and this has led to many people failing to recognise its importance. By providing thorough foundational knowledge on how to answer questions, a roadmap on how and what to practice, and personal advice to address students' weaknesses, I will show you how to complete exams in time and with remarkable accuracy. The UCAT is the key to landing an interview offer and propelling your career in medicine - you just need the right guidance to maximise your results. If interested, please email me at ethanprabs@outlook.com
Contact
Experience
✏ What I offer:
- 70 minute UCAT group classes for $40
- UCAT individual classes for $60/hour (June-July)
- Private interview coaching for $60/hour
- In depth insight into how to answer each question type and manage time effectively
- Personalised feedback to give you direction on what to practice
- Extensive advice and access to strategies
- Most importantly, advice and tips on working smart so that you benefit from your effort
- In 2021 many of my students achieved scores between 2900 and 3200
Qualifications
✏ About me:
- Melbourne High School graduate 2020
- 99.85 ATAR and 99th UCAT percentile (3280)
- Monash medical student
- 500+ hours tutoring experience
- Raw 50 Methods and 49 Specialist Maths
- 900 in Abstract Reasoning (Perfect score)
"Working with Ethan for UCAT preparation has been unbelievably helpful. His friendly, ready to help attitude and useful notes made it much easier for myself to understand the real skills needed to do well on the UCAT. I would definitely recommend him for anyone else looking to refine their skills and work their way towards a great UCAT score."
"Ethan prepared me for the 2021 UCAT. In our sessions, he walked me through the essential points that the UCAT would test me on, and thoroughly explained them. Next, we worked on refining my technique through using practice questions. His feedback and the advice he gave during practice was very useful and greatly helped me during the actual UCAT. The score I achieved would not have been possible without Ethan's tutoring, and I highly recommend his services."
"Ethan provided me with great extensive knowledge of the UCAT test and really helped me with understanding how to approach questions as well as time management. He would also answer my questions outside of our lessons which I found really helpful and it also showed me that Ethan genuinely wanted to help and wasn't tutoring just for a quick cash grab. If you're looking for a tutor, I highly recommend Ethan!"
"I have been fortunate enough to receive periodic tutoring from Ethan this year and his tutorage has proven invaluable. Not only does he have a plethora of resources, but his ability to effectively explain the concepts covered in a simple manner renders him an incredible all-around tutor. Not to mention, he is always happy to answer any questions I have swiftly and concisely, which was incredibly helpful once exams were nearing and most people were too busy to help out. Particularly for Abstract Reasoning, I can say that he definitely saved my score. His strategies are second to none and his nifty AR documents that compile hundreds of questions polished my pattern recognition skills to the point that my average scores for AR improved by ~200. Overall, I would not hesitate to recommend Ethan as a tutor - he is an easy-going guy all around and a fantastic mentor to guide you through your UCAT."
Rates
$40 per hour
Gender
Male
Registered
Joined Tutor Finder on 01-Jan-2021 (updated profile on 07-Jun-2022
)