Highly Experienced QCE/IB Chemistry/Math/GAMSAT Tutor for 25years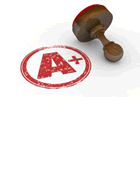 Brisbane tutor in Chemistry, Maths Methods, Maths, GAMSAT, Further Maths, Statistics, Teacher, IB Chemistry SL/HL, IB Maths SL/HL
We travel to these locations
CBD
(3 student reviews)
Call 0432031296 for expert chemistry and math tuition
✔Highly experienced QCE/IB tutor and qualified teacher ✔Exam and problem solving strategies ✔Experimental write-up and IA/data-test guidance ✔Flash card preparation and note-taking strategies ✔Streamlined online tuition ✔Tutorial notes sent after each lesson ✔Video recordings for later review
Providing online tuition to QCE and IB students studying Math and Chemistry. Online tuition is conducted using Skype and OneNote with creation of digital copies of the lessons.
In my tuition, I provide an expert, exam-orientated approach to the preparation of senior chemistry and math. My students generally obtain A or A+ in these subjects. I have great success with guiding students receiving very low grades (e.g. fail) in these subjects in year 11 to obtaining grades of B-A+ in year 12.
I also tutor university level chemistry and the chemistry component of the GAMSAT medical entrance exam.
My tuition style focuses on exam preparation and assessment, efficient study techniques (e.g. Leitner flash card, spacing method, mnemonics). I am the author of the ExamMate Chemistry 3 and 4 apps: see www.h2fusion.com.au for details.
Reservations for 2022 are open - tuition can start at the end of 2021 and continue through the school break.
Contact
Experience
✔ I have 25 years of tutoring experience.
✔ Creator of highly rated ExamMate apps (available on AppStore and GooglePlay)
✔ Published over 10 academic papers in highly rated chemistry journals.
✔ Provided critical and insightful feedback to hundreds of maths and chemistry assignment tasks (including EEI, ERT, IA, and EE).
✔ Previously employed by Tutoring for Excellence (tutored > 35 students over 2 years for this company) in various subjects including year 11-12 chemistry, maths, physics, university chemistry, GAMSAT, and years 7-10 english and maths.
✔ Tutored at Monash University in the Chemistry Department for 3 years.
✔ Registered tutor for Australian Government's Even Start - National Tuition Program 2008.
Qualifications
BSc(Hons1)
PhD (Chemistry)
Grad. Dip.Ed. (Secondary Education)
Working with Children Check
Blue Card
Rates
$100/h
Registered
Joined Tutor Finder on 30-Nov-2010 (updated profile on 23-May-2022
)