Experienced French Tutor, WACE & ATAR Exams Expert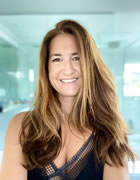 Perth tutor in French
Service areas
Mount Pleasant, Applecross, Rossemoyne, Willeton, Alfred Cove,Bicton, Melville, Booragoon, Fremantle
Bonjour,
My name is Florence, I am a French native and have been tutoring adults and school students in Perth for the last 3 years. I lived in London for 15 years prior to coming to Australia for a change of lifestyle and am passionate about my mother tongue and my beautiful country. I try to infuse in every lesson some French culture, French history and French language subtleties that all my students do enjoy and can use during their travels and at their advantage during their exams.
As a teacher I am very organic and will help my students to improve "on the spot" with their grammar or vocabulary if I feel that they have some weaknesses. I am fully aware of the WACE or the Alliance francaise exams and know the curriculum very well. I do work very closely with my school students and their
programs to make sure that not only they know well the curriculum but they come prepared to exams with catch phrases, vocabulary and French knowledge than other students would not necessary have. My students are very successful and always arrive at their exams with confidence. I also prepare my students with intensive exam sessions for oral and written tests at the end of their year 12 so they get to revise in a small group and are ready for their tests.
I tutor all levels and all ages and I work very closely with each of my students to improve on their weaknesses and reinforce their strengths. My classes are augmented with online or written homework to follow up the lessons.
I am tutoring pupils from Perth Modern School, Willeton High School, Rossemoyne, Santa Maria College, Wesley, Applecross High school, Perth College, All Saints College, St Hilda, Corpus Christi, Scotch College, Penrhos, Churchlands senior High school, UWA and various primary schools.
I prepare all my students on all the different aspects of the language: grammar, vocabulary, audio, oral and written communication.
For adults I follow a book method that all my students do enjoy and I also combine a lot of conversation time to prepare them to travel, appreciate a movie or just enjoy a French conversation. We do mix French culture and learning about the French language regularly and it is not rare to have classes regarding a film, a book, the news, cheese or a region of France! I am open to any conversation subjects anytime as long as it is in French!!
Learning a language is a wonderful experience, it teaches you to be open minded, to communicate and appreciate people on levels that you never thought of before, it also teaches you other values and traditions, it is a beautiful journey that I recommend to anyone who wants to bring some spice and novelty into their life. I speak myself 5 languages and have done this journey 5 times, I am still amazed about the evolution that an individual go through during the progress: from not being able to make a sentence to be able to fully communicate, it is quite fascinating!
I also offer conversation classes on a one to one basis or in a group if I have a few applicants for students who already have studied French before.
If you are interested or want to enrol please contact me.
References or reviews available on facebook.com/the frenchclub1
A bientot!
Contact
Experience
Tutoring for 10 years
Qualifications
Master Degree in Law - France
Master Degree in Political Sciences - France
CPE Cambridge Proficiency in English Language - UK
Rates
$75 per session for one to one tutoring classes, less if session is shared.
Gender
Female
Registered
Joined Tutor Finder on 18-Feb-2015 (updated profile on 02-Feb-2019
)