Experienced, dedicated tutor for Maths, Chemistry and Accounting.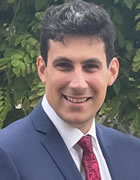 Perth tutor in Accounting, Chemistry, Finance, Maths, Statistics
(44 student reviews)
I am a full-time academic tutor with eight years of tutoring experience. I started tutoring after I completed High School and have worked in a variety of roles since then. I have significant experience tutoring Maths and Chemistry as well as Accounting and Finance at both secondary and tertiary levels.
Tutoring is my passion, I am constantly refining my skills and techniques
and have full confidence that I can drive all students to achieve their academic goals.
I feel that my biggest strength as a tutor is my flexible approach to the learning process. The style and structure of my lessons is not rigid but rather changes to reflect how each individual student learns best.
The subjects that I specialise in are:
ATAR Maths Applications - Year 11 and 12 (Study Booklets available for purchase!! See website for more details)
ATAR Maths Methods - Year 11 and 12
ATAR Chemistry - Year 11 and 12
ATAR Accounting and Finance - Year 11 and 12
ATAR Maths (10)
ATAR Chemistry (10)
Sometimes it can be difficult to pinpoint the exact reason as to why a student is not reaching their full academic potential and achieving their goals. It is my aim to assess where each student is at, understand their strengths and weaknesses and then provide them with the tools necessary to improve their marks. Classroom attendance and participation is only the first part of the learning process. Work done outside of school is critical to consolidate and retain what has been learned. However, there is a lot more to 'homework' than just completing questions or making study notes.
The experience that I have had puts me in a great position to guide each student through their studies, at both secondary and tertiary levels.
I look forward to working with you!
Contact
Experience
Kumon Study Assistant (2011-2013)
UWA PASS Leader (2012-2013)
Tutoring High School Maths (including Pre-Algebra, Algebra, Calculus, Applicable Maths),
Tutoring High School Chemistry
Accounting (High School level and undergraduate level) and
Finance (Undergradute level)
Online Tutor for Studiosity (2014-2018)
Qualifications
Completed WACE in 2009. TER (ATAR): 99.90.
Received a General Exhibition (awarded to the top 40 students over five subjects)
Subjects studied: Physics, Chemistry, Applicable Maths, Calculus, Economics and
Literature
Graduated from a Bachelor of Commerce (majors in Financial Accounting, Corporate
Finance and Investment Finance) from UWA.
GPA: 6.75
UWA Graduates Association Prize in Commerce Second Year,
awarded to the student with the highest average mark in second year
Commerce.
Rates
$75 p/hr
Working With Children Check
Yes, I'm cleared to work with children in Western Australia until 16-May-2023 (details available on request)
Gender
Male
Registered
Joined Tutor Finder on 17-Jan-2014 (updated profile on 10-May-2022
)