Experienced, empathetic tutoring for all age groups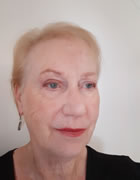 Bendigo tutor in English, English Literature, Essay Writing, Maths, Reading, Teacher Training, Remedial English, Goal Setting, Time Management, Life Balance
Service areas
Bendigo, all areas online
(1 student review)
I have over 45 years experience as a teacher/tutor in a variety of areas- primary school subjects (including music and art), Reading Recovery, voice, theatrical production and adult literacy. I have VIT registration. Additionally, I am a trained Life Coach with expertise in areas of personal development. I currently mentor vulnerable students in the secondary system and enjoy assisting people of all ages to reach their potential. I also have a particular interest in helping mature age students who are returning to study after a long period away and may be having difficulty with confidence, organising their time and writing essays.
I offer tutoring in Primary and Secondary English (literature, language analysis, reading, writing, spelling, grammar), Primary Maths, essay writing for secondary and tertiary students, ESL, Adult Literacy and coaching in personal development. I will provide follow up work and notes appropriate for the student's ability and needs.
One hour sessions will include review of previous work, explicitly stated goals and expectations, new instruction designed for the student's current level of achievement, assessment of understanding and the setting of follow up activities.
I have availability on week days (Monday to Thursday) during the day, after school hours and occasionally at other times. My preference is to work from my home in Kangaroo Flat or online via Skype or Zoom.
Contact
Experience
I am an expert teacher, performer and life coach with over 40 years experience in a
wide range of subject areas.
Qualifications
T.I.T.C.
Bachelor of Education
Reading Recovery trained
Certificate IV Life Coaching
Master NLP Practitioner and Trainer
VIT registered
Rates
My rates are $60 per hour for sessions conducted at my home and $65 per hour for online instruction
Student Discount
Special Offer - I offer a reduced rate per person for small groups
Gender
Female
Registered
Joined Tutor Finder on 14-Jun-2010 (updated profile on 05-Jun-2022
)