Online Specialist Teacher: Supporting Learning Anywhere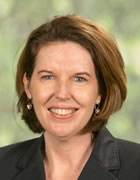 Brisbane tutor in Reading, English, Maths, Special Needs
Service areas
Online or in my Office in Brisbane
I am a highly experienced, registered, Specialist Teacher, who has been working with children from the ages of 4 to 13, in a professional capacity, for 30 years. My experience stretches across public and private schools, as well as my own private practice. I am passionate about working with all children from those with diverse and complex needs, through to those with gifts and talents, and every child in between. I believe that ALL children can achieve exceptional learning outcomes when they are taught through effective, research and evidence based programs and learning strategies.
I am available Monday-Friday, 7am-6pm.
I offer face to face tutoring in my office in Doolandella (near Forest Lake) and Online ANYWHERE around the world , via the Zoom platform.
I am happy to conduct our initial meeting either at my home, Online (Face-to-Face Zoom Meeting), or at a mutually agreeable public location (e.g. coffee shop or library).
During my time as a teacher and tutor, I have supported students to achieve outstanding outcomes of up to 2 years reading and spelling growth within 6 months. I use well-researched and evidence based programs with proven success, alongside personal research in the best processes for achieving exceptional learning, using evidence based strategies.
My lessons involve one-on-one time with your child, initially identifying their needs, learning approach, strengths and weaknesses and the goals and aspirations they and you have for their learning. During all lessons, the student's focus and attention will be monitored and supported through multisensory and interactive approaches, to ensure maximum learning is achieved throughout the lesson. I believe if a child is not learning, then I need to change the way I am teaching.
Students will be involved in hands on, interesting and motivational learning tasks which will engage and motivate them to want to learn. I have received wonderful feedback from students and parents alike, about the fun they have learning with me and how much their skills and knowledge have improved.
I am passionate about supporting all students to achieve improved learning outcomes and will work with you to make this happen. I believe it takes a village to raise a child and also recommend that communication should also take place with your child's teacher, to support the best learning outcomes possible.
I look forward to working with you and your child to achieve exceptional learning outcomes.
Contact
Experience
As a Learning Enhancement teacher, Literacy Coach and Private tutor, I have developed and delivered intervention programs within schools and privately. I am knowledgeable and well equipped to identify the best programs and method of delivery to meet each student's specific needs. I have worked with hundreds of clients with diverse needs, including Specific Learning Disabilities and Differences such as Dyslexia, Dyspraxia, Dyscalculia, Speech and Language disorders, Autism, ASD, ADHD, ADD, Sensory Processing Disorder, Pervasive Developmental Disorder, Social and Emotional difficulties, Anxiety, Vision and Hearing impairments and Physical Impairments, through to students with Gifts and Talents.
It is my mission to support children with Learning Differences to be able to develop a lifelong love and capacity to achieve their potential. Through Research Programs I have identified and developed a toolkit of programs and strategies and am eager to support you and your child to achieve the best possible learning outcomes.
Qualifications
Bachelor of Education - QUT
Graduate Diploma in Early Childhodd Education - QUT
Diploma of Teaching (Primary) - BCAE
Rates
$90 per hour
Student Discount
Mention that you found this advertisement on Tutor Finder and you will receive your first lesson for half the normal hourly rate ($45 instead of $90).
Working With Children Check
Yes, I'm cleared to work with children in Queensland until 31-Dec-2019 (details available on request)
Gender
Female
Registered
Joined Tutor Finder on 15-Mar-2019 (updated profile on 23-Sep-2020
)