Results Driven - Experienced Private English Tutor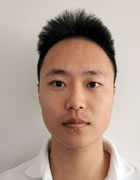 Sydney tutor in Creative Writing, English, English Literature, ESL, Reading
I travel to these locations
Alexandria, Redfern, Sydney CBD
Hi, I'm Jason! I graduated from Sydney Boys High School in 2016 and am an academic researcher with an Honours Degree in Information Systems from UNSW.
With over 6 years of experience tutoring primary to HSC students, I deliver high quality, structured lessons to facilitate understanding of core principles, encourage proactive self-learning, and ultimately help students achieve and exceed their personal academic goals.
I also offer extensive resources - sample essays, analyses and exam techniques - for English Standard to Extension 1 levels.
Looking forward to assisting you with your studies and driving tangible improvement.
NOTE: Currently taking ONLINE students only
Contact
Experience
- English: All students achieving Band 5 or above in English Advanced & Extension 1
- Music: All Students Achieving HD, Honours or B+ in their AMEB examinations
- 6 years tutoring experience privately and 2 years at distinguished tutoring firm
- Mock HSC English Paper 1 & 2 marker
Qualifications
- HSC Final Marks of 98/100 in English Advanced & 49/50 in English Extension 1
- Publications: Privacy Concerns and Digital Government (European Journal of Information Systems, 2021)
- Bachelors of Information Systems (Honours)
Rates
Years 7-10: $80/hour
Year 11-12:
- 1-1: $90/hour
- 2-1: $70/hour each
- Group (up to 4): $50/hour each
Gender
Male
Registered
Joined Tutor Finder on 26-Jun-2018 (updated profile on 14-Jun-2022
)