Expert Maths tutor - in person and online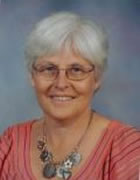 Melbourne tutor in Algebra, Calculus, Further Maths, Geometry, Maths, Maths Methods, Statistics
Service areas
Melbourne, Eastern suburbs
(2 student reviews)
A coaching service (Registered Business name which you can also google: Empower Maths Coaching) is being offered now to Secondary Mathematics students ( individuals and small groups) at my office/home in Blackburn South and online. Victorian Registered Teacher (BSc(Maths), Grad Dip T) with more than 20 years of experience teaching in schools and tutoring.
Specialise in VCE Mathematics, General Mathematics, preparation for scholarships/selective Schools including John Monash and Naplan. Key types of questions, speed and accuracy targeted in preparation.
Lessons are structured to the individual/group needs, dovetailing in with the school requirements. My aim is to get immediate improved school test results. Being a caring, patient, kind, knowledgeable, flexible, life long learner who likes children, I enjoy building confidence in my students.
Available Monday-Saturday inclusive. Contact me ASAP as limited spots are available.
Contact
Experience
Are you looking for a tutor to improve your chances at school, VCE, obtain a scholarship or get into a select entry school?
With OVER 20 years experience teaching successfully in secondary schools, I have an excellent understanding of school Mathematics. Patient and thorough, I am able to motivate students to desire to achieve their best. I can correct problem areas, break down difficult problems into small chunks, teach problem solving, work on speed and accuracy, build confidence, get improved results and enable students to develop their reasoning skills.
Qualifications
Batchelor of Science (Maths)
Graduate Diploma in Teaching
Rates
$75 per hour years 7-10
$85 her hour for VCE tuition
Student Discount
Mention that you found this advertisement on Tutor Finder and you will receive your first lesson for half the normal hourly rate ($37.5 instead of $75).
Working With Children Check
Yes, I'm cleared to work with children in Victoria until 24-Sep-2022 (details available on request)
Gender
Female
Registered
Joined Tutor Finder on 03-Feb-2015 (updated profile on 24-May-2022
)