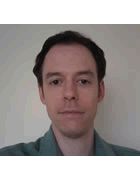 Sydney tutor in Creative Writing,
English
,
English
Literature, Essay Writing, GAMSAT
(1 student review)
I am a qualified (BA Hons, PhD; University of Sydney) English tutor with several years of experience assisting HSC English students and University students in essay writing, creative writing, and major works' preparation.
Contact
Experience
I specialise in essay writing and creative writing.
I have mentored many students over the past few years in both secondary and tertiary subjects (including, but not limited to, English, History, Anthropology, and GAMSAT; specifically, any subject which has an essay or report component). My passion is helping students develop and perfect their writing skills, so that they can produce concise, intelligent, high-quality essays for their examiners and for any other forms of assessment.
Students must prepare an essay before each lesson on a topic relevant to their scholastic routine. Each lesson then focuses on assisting the student refine his or her argument, structure, and style of writing.
My own scholarly interests are early-twentieth-century British literary theory, particularly pertaining to poetry and the novel, especially the writings of A.E. Housman, I.A. Richards, and F.R. Leavis, as well as hermeneutics and traditional literary theory, including New Criticism, Reader-Response Criticism, Intentionalism, and Phenomenological Literary Analysis. I also have an interest in historiography and ethnography. In my spare time, I enjoy writing short stories.
I do not travel.
I am available for online (Skype) lessons. I am also available for online essay marking ($50 per 1,000 words).
Qualifications
BA Hons, PhD (University of Sydney).
WWCC Certification (Working With Children Check).
Rates
$100 per hour
Gender
Male
Registered
Joined Tutor Finder on 25-Sep-2017 (updated profile on 24-Sep-2018
)