Experienced Maths, Chemistry & Physics Tutor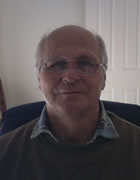 Geelong tutor in Calculus, Chemistry, Further Maths, General Science, Geometry, Maths Methods, Maths Specialist, Physics
As I am retired, I am available during the day or evening including weekends. Student can contact me by email, text message or phone call. I only offer online ZOOM tutoring. My strengths are in Mathematics, Physics and Chemistry. Secondary teacher of more than thirty years experience. Enjoy imparting my knowledge onto other students. My approach to tutoring is to be very patient and listen to the needs of the student.
Contact
Experience
Tutoring students up to Year 12 in V.C.E and Baccalaureate Degree
Qualifications
Bachelor of Applied Science, majoring in Mathematics and Physics, sub-majoring in Chemistry.
Rates
$45 per hour
Student Discount
Special Offer - If first lesson unhelpful, no payment required!
Gender
Male
Registered
Joined Tutor Finder on 21-Apr-2020 (updated profile on 26-Apr-2022
)