ONLINE TUTORING FOR STUDENTS ENGLISH/MATHS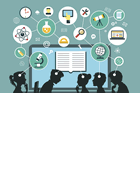 Melbourne tutor in Algebra, Calculus, Creative Writing, EAL, English, English Literature, ESL, Essay Writing, Further Maths, Geometry, Maths, Statistics
(1 student review)
TUTORING FOR MATHS AND ENGLISH- PRIMARY AND SECONDARY.
PRICE: $ 50.00 PER HOUR YEAR 10 - 12 ENGLISH $ 60.00 PER HOUR
Available : Monday to Saturday 4- 8 pm
Contact email please.
Meeting Place AT PRESENT, DUE TO COVID19, I AM CURRENT;Y TEACHING ONLINE USING FACE TIME APPS AND ITS BEEN WORKING REALLY WELL. FOR THOSE THAT ARE UNSURE, TRY THIS METHOD AND MAKE UP YOUR MIND
I love tutoring as it gives me a chance to really help students that are struggling or low in confidence in tehir studies. The one-one situation really allows for tutor and student to develop an well meaning study situation.
Tutoring Years 3-6 in the Primary Level, all areas of the Curiulum and Years 7- 12 in Maths and English, English Writing and Text Response.
No books are necessary, all resources are given to the student.
I HAVE BEEN TEACHING FOR OVER 25 YEARS IN BOTH THE PRIMARY SCHOOL SECTOR AND ADULT EDUCATION IN ENGLISH.
TEACHING HAS BEEN A PASSION OF MINE SINCE BEFORE I EVEN STARTED AT UNIVERSITY AND GRADUATED.
MY BELIEF IN TEACHING IS TO INSTILL CONFIDENCE IN STUDENTS AND DEVELOP THEIR CONFIDENCE IN THEIR LEARNING. ONCE THIS HAS BEEN ESTABLISH STUDENTS BECOME MORE WILLING TO LEARN AND TAKE RISKS IN THEIR LEARNING. MY TEACHING PRACTICE IS FOCUSED
ON DEVELOPING THE SKILLS AND KNOWLEDGE THAT STUDENTS NEED TO EXCEL IN THEIR STUDIES.
MY EXPERTISE IS IN ENGLISH AND MATHEMATICS AND ENGLISH AS A SECOND LANGUAGE IN PARTICULAR, COMING FROM FAMILY OF MIGRANT BACKGROUND.
I REALISE THE IMPORTANCE AND NECESSITY OF UNDERSTANDING A SECOND LANGUAGE AND THE DIFFICULTIES THAT COME WITH THIS. THIS WAS ONE REASON I WANTED TO FURTHER DEVELOP MY STUDIES IN ENGLISH.
AREAS OF THE CURRICULUM COVERED:
PREP- YEAR 1 ENGLISH/ WRITING/ ALPHABET RECOGNITION / READING DEVELOPMENT/ PHONICS AWARENESS/NUMBER KNOWLEDGE
GRADE 2- DEVELOPMENT OF PHONICS AND READING AND WRITING/MATHEMATICS
GRADE 3-4 WRITING, READING, MATHS
GRADE 5-6/YEARS 7, 8, 9 - PREPARING YEAR 6 STUDENTS FOR HIGH SCHOOL CONCEPTS IN MATHS AND IN ENGLISH, RESPONSE TO LITERATURE, PERSUASIVE AND ARGUMENTATIVE WRITING
PARENTS NOTE: On meeting your child, I will ask to see any current school work and reports that you are able to show me, as well as completing my own diagnostic testing in order to gain a clear picture of your child's needs.
Through tutoring I help your child by developing learning strategies and a plan for success! I aim to get to know your child's personal style of learning in order to motivate and engage them. I will assess the student along the lines of the Australian Curriculum, ( VELS), and will report to parents regularly, focusing on the needs of the student. I aim to help your child develop their confidence and focus on content areas in Maths and English, that they may not have consolidated.
* REFERRALS FROM PARENTS / TEACHERS ARE AVAILABLE TO YOU.
* FREE RESOURCES FOR STUDENTS. * I AM CURRENTLY WORKING IN THE PRIMARY SCHOOL SECTOR.
CREDENTIALS: * BACHELOR OF EDUCATION * BACHELOR OF TEACHING * POST GRADUATE DEGREE IN TESOL.
I am registered with the VIT and have my 2022 Teacher Registration: a criminal records check is conducted by the VIT. (Victorian Institute of Teaching as part of the requirement for registration with VIT).
FOR FURTHER INFORMATION PLEASE EMAIL ME ABOUT ANY QUERIES RELATING TO TUTORING AND I WIL CONTACT YOU ASAP.
Contact
Experience
I have been tutoring for 12 years and teaching Maths and English as a teacher for over 25 years.
Qualifications
CREDENTIALS:
* BACHELOR OF EDUCATION
* BACHELOR OF TEACHING
* POST GRADUATE DEGREE IN TESOL.
Rates
The rate is $50.00 per hour including resources, preparation of lesson and liasing with the school teacher, if required.
liaising with the classroom teacher through emails and attending parent/ teacher
meetings if required. Regular updates with parents.
Group rates are $20.00 per hour.
Working With Children Check
Yes, I'm cleared to work with children in Victoria until 30-Nov--0001 (details available on request)
Gender
Female
Registered
Joined Tutor Finder on 23-Oct-2014 (updated profile on 17-Apr-2022
)