Registered Current VCE/IB Teacher:All-Maths,Chem & Physi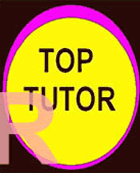 Melbourne tutor in Maths, Chemistry, Physics, GAMSAT, VIT registered & Masters Qualified Professional Current Teacher.
I travel to these locations
Southern Suburbs, Eastern Suburbs,
(5 student reviews)
VIT registered & Masters qualified Professional Current Teacher with many years of teaching experience in Australian schools for ( VCE, & IB)PHYSICS, CHEMISTRY , SPECIALIST / METHODS / FURTHER MATHEMATICS . REFERENCES AVAILABLE ( **All my students obtained excellent results in 2017 ** One student received premier award in 2010 and four students got admission to Medicine in 2016
alone!)IMPROVEMENT GUARANTEED! contact : 0411675029 kumarahlini@yahoo.com.au www.smartlearner.com.au
(2018 Yr12 VCE / IB Students: Current Yr 12 Students. PAST EXAM PAPERS (REVISIONS OCTOBER -NOVEMBER) Very few places are left for the EXAM REVISIONS OCT / NOV 2018 VCE / IB classes in small groups. I provide an excellent, exam-orientated approach to the preparation of Year 12 VCE & IB Examinations. Call now.
Contact : kumarahlini@yahoo.com.au (Tel : 0411675029 )
YR 11 / YR 10/ YR9 students :
You can count colourful results next year as my "early birds" did in the past. Unique methodology. Booking for 2019/2020 is growing . Very few places left. First come first served. If you want to achieve high score in the SACS and Exams complete the syllabus as early as possible and start exam revisions.
I provide an excellent, exam-orientated approach to the preparation of Year 12 VCE & IB Examinations. Avoid last minute learning.Booking for 2019/2020 is growing. Create ample time to practice and build confidence to score Reservations for 2019/ 2020/2021 are open.
ENROLL NOW. www.smartlearner.com.au or Tel:0411675029 ( If I am busy please leave a msg I will call you back.) Book early and go through as much as you can and get excellent results. I finish the whole curriculum( covering all the aspects) in very, very short time span and making the learners drilled with hundred of past examination papers. I am glad to inform that one year 6 (Primary school), world record breaking, student of mine obtained A in Chemistry, B in Mathematics and B in Physics because of my unique methodology of teaching. My students generally obtain A or A+ in these subjects (references are available from the parents) . I have great success with guiding students receiving very low grades in these subjects in year 9 or 10 to obtaining grades of A or A+ in year 12. I help struggling secondary students achieve their goals and improve their skills by giving them the extra guidance and support they need. Students learn at different paces and that it can be easier to understand concepts when they are explained in a unique way. Exam oriented in-depth preparation for excellent score in final Examinations. (References available)www.smartlearner.com.au
BOOK NOW
Viisit my website:www.smartlearner.com.au for further details and available times.TEL:0411675029
VCE CLASSES. (time table up to 16 Nov 2018)
MON - FRI : from 3:30 PM to 10:00 PM ( Few slots are available)
SAT :7 AM - 10 :00 PM . (Few slots are available)
SUN :7 AM - 10:00 PM (Few slots are available)
Call now and register for reqular rapid weekly classes( I have different groups for Current Yr 11/Yr10 / Yr9) During this period I will cover most part of the curriculum ( skills and applications needed for Unit 3and 4.) Please note that there will be no examinations in June. Learners must prepare early to be well acquainted with the curriculum to score in each and every SAC.
My students always score highest mark in each and every SAC. References are available.
Selecting the best tutor is the key for your success.
www.smartlearner.com.au
Education, tutoring and conducting the exam revision work shops on flexible- hours including weekends. Due to extreme demand only very few slots are available.Contact for quality & professional teaching!!! If I am busy please leave msg I will call you back. Many students mostly from selective schools joined the classes for high quality work! Call now to join avoid disappointment. Caring, enthusiastic, humorous, patient, understanding, knowledgeable and very supportive, currently teaching in Victoria & tutoring more than 143 students on a regular and long-term basis, with teaching experience of 30 years at the secondary schools and ONE ON ONE tutoring experience of 29 years for Yr 9 -12 students, and have been the chief assessor( Chief Examiner) for Chemistry and Physics for more than six years. Producing excellent VCE / IB/GAMSAT results(references available on request) calling students from VCE Yr 9 -12, IB and GAMSAT.
Share your learning experience in
*focusing on smart time-saving finesse *pressure management
*multi-way double-checking techniques,
*recovery learning from mistakes and errors,
*confidence gaining,
*motivating environment building on the learner current knowledge and strengths
*typical application & analysis
*formulated problem-solving strategies
* perfect technology-free skills *( Also CAS with any type of calculators)
*exam oriented tactics & tips
*thoughtful and logical approach rather than cramming,
*Optimising solutions grounded on the comparison of alternatives; simplifying the complex details to the maximum degree so as to disclose the constant principle beneath variable phenomena;
learning procedure in simple steps from examples via formulas to summary; are some of the learning experiences. Understand and apply easily as more drill
and practice on difficult & poorly answered questions.Time management & examination techniques
are also taught to ensure your improvements.
To register your interest SMS to 0411675029 OR alternatively Email :
kumarahlini@yahoo.com.au Any enquiries welcomed. Study from a REGISTERED Teacher and SCORE....
Services includes. Group tuition, Study plan for the semester. Problem solving skills. Assignment help. One to one tuitions.
* I HAVE FULL REGISTRATION WITH VICTORIAN INSTITUTE OF TEACHING.
SUBJECTS : PHYSICS, CHEMISTRY, MATHS METHODS, SPECIALIST MATHEMATICS & FURTHER MATHEMATICS.
Contact
Experience
More than 20 years.
Qualifications
B.Sc in Physics, Chemistry & Mathematics
M.Ed in Science Education
Rates
ONE ON ONE $ 80 PER HOUR at my place .Two students combined ; $40 per
hour at my places. Three students combined $30 per hour. For any other group
or SAC preparartion or Assignment help or exam preparation classes please call
me for special rate.
Visiting charges from $100 for the first hour and then $80 per hour two hour
sessions within 15 Km.
Contact for "special group exam workshop" or past paper revisions.
Student Discount
Special Offer - Combined class of two students $37.50 each. Combined class of three students $30 each.
Gender
Male
Registered
Joined Tutor Finder on 24-Jul-2008 (updated profile on 23-Oct-2018
)