Medicine Interview and UCAT Tutor, Scored Top Percentile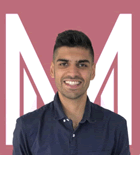 Sydney tutor in GAMSAT, IELTS, Medical Interviews, Medicine, UCAT
(2 student reviews)
Hi there! I'm Dr Kunal Dasani, one of the founders of Medic Mind.
We have over 200, 000 hours of UCAT and Interview teaching experience.
UCAT:
I scored 900 and Band 1 in four sections of the UCAT, and I have used my expertise to author 4 UCAT books and write over 4, 000 UCAT Questions. I am a friendly, enthusiastic tutor who is patient with my students, and adapts lessons to focus on your weaknesses.
Alongside my Zoom 1-1 lessons, I include:
• Personalised 1-1 Approach in Lessons
• Continuous Motivational Support via WhatsApp
• Access to my UCAT Question Bank
• 100+ UCAT Video Tutorials
• Video Recordings of our 1-1 Sessions
Interview:
We have taught hundreds of Australian students, preparing them for MMI Interviews at various universities.
If you wish to try a lesson, I offer a FREE first trial UCAT or Interview lesson!
How can we improve your score?
We have a team of around 120 UCAT tutors from top Universities. All our UCAT tutors have scored in the top 10% of the exam. We can find a UCAT tutor who meets your needs and will send you a few profiles to choose a tutor you prefer. We keep parents and students in the loop, with regular progress reports, UCAT revision tips and homework plans.
Can I trial out the UCAT tutoring?
Yes you can! If you're unsure about the quality of our teaching, ask our team and we can arrange a Trial UCAT Tutoring Lesson
How do you improve the UCAT score?
If you work hard and invest time into lessons, we'll give you the maximum possible chance to score above 700. We aim to:
ucat-chain-brain
• Improve your UCAT technique
• Increase your UCAT speed
• Work on your weaker sections
• Use feedback to monitor your UCAT progress
Do the UCAT tutors have experience?
All our UCAT tutors have scored in the top 10% of the exam and are experienced teachers with proven UCAT success. Our UCAT tutors will be your friend, mentor and teacher. You can ask questions to you team 24/7
What is the UCAT?
The UCAT was originally developed for use by UK medical schools and has been used there for many years. The UCAT ANZ test remains the same as the UK test. The exam has identical format with the same five sections: Verbal Reasoning, Decision Making, Quantitative Reasoning, Abstract Reasoning and Situational Judgement. There are the same number of questions and the timings for each section is the same.
Do you set homework in between UCAT lessons?
Yes! We have a 7000 UCAT Question Bank which you can use to practice in between lessons. After each lesson, we will set homework based on the topic we covered. E.g. if we cover Percentages in UCAT QR, we may set a small exercise for homework.
Contact
Experience
• Scored 900 and Band 1 in four sections of the UCAT (Maximum Score!)
• 10, 000 hours UCAT tutoring experience
• Author of 4 UCAT Books
• Author of 5, 000 UCAT Questions
I have a flexible approach, and will tailor sessions to you and your specific weaknesses!
Qualifications
• Graduating as Doctor in May 2021
• UCAT Question Writer
• UCAT Author (4 books)
Rates
$59 per hour
Registered
Joined Tutor Finder on 04-Mar-2021 (updated profile on 12-Apr-2022
)