Professional Tutor with 18 Years Experience Tutoring VCE and IB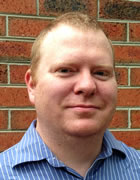 Melbourne tutor in Algebra, Anatomy, Biochemistry, Biology, Calculus, Chemistry, Engineering, Further Maths, GAMSAT, Maths Methods, Maths Specialist, Medical Interviews, Physics, UCAT, Tutor for GRE, GMAT, LSAT, ACT, SAT, ISEE and SSAT exams
(38 student reviews)
I have been a professional tutor since the mid-2000s. My speciality is exam and SAC preparation. I regularly engage in crash courses, helping students to work through their curriculum when they are facing exam deadlines. I have written exams and textbooks for various preparatory organizations, and am thus ideally positioned to give students the exact knowledge they need for the very best results. My students frequently experience an increase of 30% to 40% in their marks for both VCE and IB, usually in around 6-8 weeks. In addition to this I have been working for a variety of GAMSAT and UCAT companies for the past 15 years and am ideally positioned to assist with comprehensive preparation for these exams.
I am available most of the week for lessons. Please contact me anytime by phone or text. Please call me if you need more information on my approach, resources, or educational background.
Contact
Experience
I have tutored around 8000 students in the past 18 years working as a professional tutor. Some of my best students have received entrance to Cambridge, MIT and Harvard Universities. I have specialized in producing top results for year 12 students in the IB and VCE as my reviews will attest. I have lectured at Harvard University and Melbourne University, as well as authoring eight books and working as a journalist. I have developed UCAT curriculum and GAMSAT curriculum for the past 14 years for various companies.
Qualifications
ANU Summer Scholar (Anthropology)
Graduate Entry to Medical School 2004
Honours Degree University Of Melbourne 2004
PHd by Research University of Melbourne 2018
Rates
An average lesson is between 1.5 and 2 hours and my hourly rate is $50. For
group sessions my rate drops to $40 per person. Please
contact
me for further details.
Gender
Male
Registered
Joined Tutor Finder on 24-Oct-2012 (updated profile on 24-Jun-2022
)