Professional Tutor with 14 years of Tutoring GAMSAT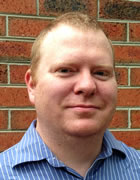 Melbourne tutor in
English
, GAMSAT, IELTS, Maths Methods, TOEFL, UCAT, UMAT, Tutor for GRE, GMAT, LSAT, ACT, SAT, ISEE and SSAT exams
I travel to these locations
Meet at the State Library
(34 student reviews)
Over the past decade I have worked in test preparation for the LSAT, GMAT, GRE, SSAT, ISEE, ACT, SAT, MCAT and GAMSAT exams. I have worked for numerous New York-based tutoring companies for clients around the world. My LSAT students have received entry to universities such as Columbia and Melbourne University. My GMAT students have received entrance to Harvard, MIT, and Cambridge Universities. My ACT students have received scores of 32-34 and received entrance to university such as NYU. My SAT students are typically athletes who have achieved scores of between 1300 and 1500 in post-2016 SAT format.
I tutor all VCE and IB subjects, except for foreign languages, and have been working as an IB and VCE tutor for 14 years now, tutoring around 3000 students at this point.
Please contact me if you have any questions or need to be directed to reviews from my international clients.
Contact
Experience
I have tutored around 2000 students in the past 14 years working as a professional tutor. Some of my best students have received entrance to Cambridge, MIT and Harvard Universities. My prime focus as this time is exam preparation, specifically GAMSAT and LSAT. I also work as an IB and VCE tutor. I have lectured at Harvard University and Melbourne University, as well as authoring five books and working as a journalist. I have experience as an exam marker, as well as in drafting exams, specifically the GAMSAT and UMAT.
Qualifications
ANU Summer Scholar (Anthropology)
Graduate Entry to Medical School 2004
Honours Degree University Of Melbourne 2004
PHd by Research University of Melbourne 2018
Rates
An average lesson is between 1.5 and 2 hours and my hourly rate is $60. For
group sessions my rate drops to $40 per person. Please
contact
me for further details.
Gender
Male
Registered
Joined Tutor Finder on 24-Oct-2012 (updated profile on 13-May-2019
)