HSC English specialist - 10 years tutoring experience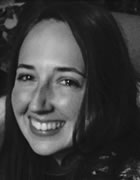 Sydney tutor in Creative Writing, English, English Literature, ESL, Essay Writing, IELTS, Reading
Looking to achieve Band 6 for the HSC in English for 2022?
Specialist HSC English teacher with over 10 years experience in HSC tutoring.
As a HSC English specialist, I provide a highly specialised 1 to 1 service for students. My services have a dedicated focus on HSC tutoring and preparation (Year 11) for English Standard and Advanced, Extension 1 & Extension 2, and ESL.
I am also a PhD Candidate (English literature) who has a track record of working with students to produce Band 6 outcomes.
Contact
Experience
I have over 10 years of experience in English tutoring, particularly with HSC English. My support covers essay writing, comprehension skills, creative writing, and examination techniques.
Qualifications
ATAR of 97.6.
Extension English 1 & 2 - Band 6
BA in English Literature
Masters in Creative Writing
PhD Candidate for Doctorate of Creative Arts
Rates
$69 per hour
Gender
Female
Registered
Joined Tutor Finder on 31-Mar-2015 (updated profile on 16-May-2022
)