English Tutoring in Melbourne - Real Learning, High Results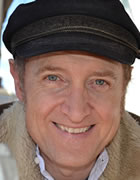 Melbourne tutor in English, Essay Writing, ESL
Service areas
Bayside, South Eastern suburbs, St Kilda, Brighton, Elwood, Toorak, South Yarra, Prahran, Armadale
(17 student reviews)
Mark Lopez PhD - VCE English Tutor - private or small group ENGLISH TUTORING for higher VCE, SACs, exams and ATAR rankings
Specialist English Tutor with additional expertise in study skills for:
* VCE Senior High School
* School entrance exams
What I offer you is over 25 years of specialist expertise in achieving high results in VCE, SACs, exams, and ATAR that has brought success to many students and pride to many parents.
To students: If you are highly ambitious or struggling; if you want feelings of confidence to replace anxiety, you have clicked on precisely the right place.
To parents: I know that the tension from these issues can reverberate through an entire family. They need to be fixed so you can all be happier. Fortunately, you have found an expert who knows what to do.
This is not an after-hours sideline for me. I wanted to create something special and offer something that is possibly unique in Melbourne.
I have consciously addressed all your needs so you will be fully supported in every way.
This is an elite service for those who want that level of quality.
What you receive is the master and apprentice or mentor and student relationship, which is by far the best form of education you can have.
I offer the following:
• I provide an up to date understanding of all the latest course developments. I will make sure that you are fully informed so there are no surprises.
• I have an aptitude at second guessing the probable exam questions and training you for them in advance.
• I have produced for you my own insightful, comprehensive notes on all the texts and tasks. I provide real lessons where I teach you the sophisticated knowledge you need to meet the highest assessment criteria. At the end of each lesson, you will be amazed at how much you have learned. This is true value for money.
• I provide patient step-by-step guidance for all tasks along with examples for you to learn from and model until you can perform effectively on your own, such as completed 'argument and language' analysis sections from past exams. (This kind of help provides so much relief to students who can finally know exactly what to aspire to and work towards, and precisely how to get there.)
• You get expert training, focused practice, astute correction and detailed feedback (especially for exams) so you are consistently improving. (With my October revision program, the additional progress you make pre-exam can be astonishing.)
• You will gain a feeling of reassurance that you are no longer alone in facing any scholastic challenge, whether SACs or exams.
• And you will have the feeling of reassurance that you are being taught by someone who 'knows his stuff'.
• You will save study time and make the study you do more productive because you will be focusing on what you need to do rather than lose time on false starts and wild goose chases.
• Motivation is vital. I lead by example. By knowing what to do and what is expected of you it removes the procrastination that comes from confusion.
• I provide a supportive and enjoyable learning environment. Some lessons will be fascinating. We will get lots done, but also share a laugh or two as you learn what you need.
• We meet in my library where I have all my valuable resources (and my photocopier). When you see the wall to wall books (and all the materials I have prepared) you will immediately know you have come to a true place of learning.
• I am conveniently located in St Kilda West, with ample street parking and public transport very close by.
• To remove the uncertainty in assessment, I provide an empowering insight into the psychology of those who assess you as they are assessing. No one else provides this. It is a unique dimension of what I offer and it based on my own original analysis. You will know exactly what to do to achieve high results. It works amazingly.
• I have written two innovative, effective and entertaining books explaining my methods for success at school and university: The Little Black Schoolbook Volume 1 (Essays) and The little Black Schoolbook Volume 2 (Exams). I will share these insights with you.
• While I teach you English, I also teach you vital universal study skills that will help you with all your subjects, not only at school but at university and beyond.
• Importantly, these skills will set you up for a smooth, happy and confident transition to university study.
• I specialise in English, but I am expert in other subjects (like History and Politics) and I may help you in those as well. This knowledge helps in providing background to the issues and themes raised by the texts in English.
• I teach basic logical reasoning to all my students, which is essential for all subjects and in life, but it is especially useful for 'argument and language' analysis and also for the UCAT (formerly the UMAT).
• I cultivate in students a curiosity and interest in the world, a passion for learning, and an appreciation of their enhanced ability to impress others with what they know.
• I have tutored primary, secondary and tertiary all the way up to PhD, so I can adapt to any level and provide students the lifelong skills and knowledge to successfully transition upwards.
• Because I have tutored at university level, I can tutor high school students in a way then achieves success at high school and simultaneously sets them up to succeed at university as well.
• For younger students, I help them get well ahead of their year level to set them up for success in year 12.
• I am the right tutor if you are focused on a high ATAR to qualify for MEDICINE or LAW.
• I am the right tutor if you want to develop the intellectual refinements to become a true scholar and become what others will regard as an educated young man or woman.
• I am the right tutor for you if you are simply stuck and need a breakthrough.
• But I am also right for you if you want to develop your literary talent or discover a talent you may not have realised you had.
To parents, what I offer is the educational experience you probably always wanted for your son or daughter. I am accomplished academically, having achieved a PhD, and I am a published author, four books, so far, and many articles. When I started tutoring while as an undergraduate, my innovative and highly effective methods, and the splendid results they brought to my students, inspired me to specialise in this field and develop private tutoring from what is regarded by many as an afterhours sideline into what can be the main game educationally.
My intention has been to push the boundaries of private tutoring to new levels of effectiveness and benefit.
I recommend regular lessons of an hour per week with some additional lessons prior to the exam.
If you have liked what you have read, please contact me and tell me about what you think I can do for you: 0419 310 958
drmlopez@bigpond.net.au
LATEST PUBLICATION ON EDUCATION
In 2020, I published a systematic analysis and critique of what is wrong with the education system and what needs to be done to improve it:
School Sucks: A Report on the State of the Education System in the Politically Correct Era.
The education system is currently the victim of tragically flawed educational techniques. I assist my students to avoid these pitfalls but I felt compelled to do more, to sound the alarm regarding the major problems affecting the system so they can be addressed.
TUTORING REVIEWS FOR MARK LOPEZ PHD - English Tutor (Melbourne)
Reviews and Testimonials
'Dr Lopez's tuition provided me with a sense of extreme confidence in my English abilities. Consequently, I was able to outperform many of those whose only advice and guidance was provided by teachers who never seemed to go beyond "do the best you can". Dr Lopez's tuition allows his students to stand out.' Ying, English 45/50 ATAR 98.45, graduated to study LAW
'I walked out of my first lesson almost overwhelmed by how well I understood all those complex ideas. I knew I had a tutor who could actually teach the high level of writing skills for this demanding subject. It was a great feeling when my marks improved dramatically, especially when one of my essays was used by my class teacher as an example for the other students to follow.'
Duy, ATAR 96%
'Dr Lopez doesn't just teach you English, Politics or History. He teaches you about the world. He teaches you about human nature. His approach is unique and unrivalled. It will bring you the results you know you deserve. It will bring you the success you're striving for.'
Christian, who graduated to study ARTS, LAW
'I personally felt privileged to be able to sit in as a parent during the lessons, and I found them not just stimulating but fascinating in terms of his vast knowledge but also in his ability to ignite and elicit students' interests in lateral thinking. Alexander and Aspasia stated to me that Dr Lopez has been a milestone in their outlook and approach to learning and to life.' Pauline, medical practitioner and mother of Aspasia and Alexander
'Dr Lopez is amazing.'
Aspasia, English 41/50, ATAR 98.2 graduated to study PHARMACY
'I've never had so many 'As' and 'A+s' when it actually counts. It's awesome.'
Alexander, English 41/50, ATAR 98.95 graduated to study BIO-MED then MEDICINE
'Dr Mark Lopez provided me with the best possible material and taught me how to tailor it to produce the highest grade with each examiner.' Connie, 50/50 English, went on to study LAW
'Working with Dr Lopez has proved to be funny, insightful and enjoyable. Unlike teachers at school, Dr Lopez makes ambiguous concepts clear in a concise manner as well as revealing the depth behind simple ideas. At school, I've always been getting 'As'. However, Dr Lopez has shown me simple and effective ways of converting already good marks into perfect marks. Thanks.'
Yang, English 39/50 ATAR 97.55
'Dr Lopez's English lessons allowed me to reach my full potential and beyond. His well-structured and detailed study notes helped me unlock the many intricacies and nuances of English, and his assistance was instrumental in my success. Thank you Dr Lopez.'
Peter, 50/50 English, went on to study MEDICINE
'I'm truly grateful for your tutoring and for the compassion you've shown towards helping me despite me at times being completely off track. I will 100% recommend you to all my mates and family as you are great at what you do.' Cameron, who came from behind to achieve an 'A' for the final exam, his first ever in English.
'Thank you for tutoring me in English VCE! I have learnt enormous amounts of knowledge that would have taken me years to discover. You have helped me to think more critically and clearly in all aspects of life. I have learned politics, logical reasoning, and how to write a proper essay (not that 5 paragraph BS).' Dennis, year 12 2022, ATAR 90.75
Current Working with Children certificate
Fully vaccinated and COVID-19 safe practices followed
University of Melbourne - ATAR Requirements
https:study.unimelb.edu.au,
Monash University - ATAR Requirements
https:www.monash.edu, study, ATAR-calculator
Estimate your ATAR (Deakin):
https:, , atar-calculator.deakin.edu.au
Contact
Experience
VCE English Tutor, effective English tutoring for higher marks for VCE, SACs, exams, essays and ATAR. Melbourne location. Advanced text notes provided, proven results. Highly experienced in English, secondary and tertiary, Arts and Humanities for high school and University.
Qualifications
PhD Monash University
Rates
$45 group rate per hour, $80 individual rate per hour
Working With Children Check
Yes, I'm cleared to work with children in Victoria until 28-Nov-2023 (details available on request)
Gender
Male
Registered
Joined Tutor Finder on 04-May-2016 (updated profile on 08-Aug-2023
)