English Tutoring in Melbourne - Real Learning and High Results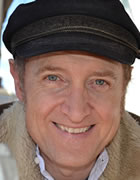 Melbourne tutor in
English
, Essay Writing
Service areas
Bayside, South Eastern suburbs, St Kilda, Brighton, Elwood, Toorak, South Yarra, Prahran, Armadale,
Mark Lopez PhD English Tutor - ENGLISH TUTOR for higher VCE, SACs, exams and ATAR rankings. Convenient tutoring location near Albert Park, Middle Park, St Kilda, Brighton, Elwood, Elsternwick, Toorak, South Yarra, Prahran, Armadale, Bayside suburbs and South Eastern Melbourne.
English Tutor - Melbourne VIC Australia - Dr Mark Lopez
For details visit my website: https://tutor-english.com.au/
Expertise in Tutoring English for:
Senior High School students
School entrance exams ------------------------------------------------------------------------------
* Do you want to achieve a high ATAR to be able to study Medicine?
------------------------------------------------------------------------------
* Do you want to achieve a high ATAR so you can study Law?
-----------------------------------------------------------------------------
Getting high marks in English is essential if you want to enter University in Medicine or Law.
English Tutoring - Dr Mark Lopez can help you to improve your VCE score.
About Mark: VCE specialist, English specialist, essay writing specialist, study skills specialist, additional exclusive study notes on texts and coursework provided, exam preparation and testing for performance improvement, guidance and mentoring and support for every step of the way.
Top Tutor: Over 25 years of experience as a tutor and author of innovative and effective study guides.
Track record in helping students attain high results for VCE scores crucial to university entrance.
Author of effective how-to-study guides:
The Little Black School Book, Volume 1 (Essays), The Little Black School Book, Volume 2 (Exams).
'To achieve excellence you must be taught by someone who has achieved excellence themselves.'
This is what I do full time, so I have to be the best at what I do. I have tutored from Primary to PhD, and in most Arts and Humanities subjects. I focus on VCE English to help you succeed there, but while we do this I also provide you with advanced study skills to help you with all your subjects. What I teach you will set you up for a smooth transition into university, so you get a head start while others will wish they know what you know.
While teaching you English I also teach you about the psychology of assessors so you can predictably include the elements in your work that put them in that positive frame of mind. I know what makes them tick.
I know where the very top marks are found.
Not only are my tutoring methods highly effective, you will enjoy the lessons and share a laugh or two as your ability and knowledge improves.
My intention is that eventually you can look back on this tutoring experience as one of the most rewarding educational experiences in your life.
NOTE: BEWARE OF THE FALSE ECONOMY OF CHEAP TUTORING. WHAT THEY ACHIEVE IN AN HOUR IS SLIGHT COMPARED TO WHAT I ACHIEVE. PLUS, IF YOU ARE GENUINELY AMBITIOUS, YOU NEED TO PUT YOUR TRUST IN SAFE, RELIABLE HANDS.
ANOTHER NOTE:
Flawed modern classroom teaching techniques encourage teachers to turn lessons into 'activities', which waste precious time and achieve little, rather than encouraging teachers to master their subjects. My tutoring is intended to counter this problem by imparting valuable, relevant knowledge and vital English skills. You will acquire a masterful knowledge of your texts and effective analytical abilities.
FOR PARENTS:
I provide the quality education you always wanted for your son or daughter from which they will benefit all their lives, so they succeed at school and simultaneously set themselves up for success at university. I use the mentor-student or master-apprentice approach, which is the best form of education possible. I am a published author, so your son or daughter will be learning from someone who knows the skill sets to be a writer. This is a quality service, not a generic one, so I do not go door to door. I have valuable resources here (including a photocopier) and we work in my library. This is a service for those who want quality. However, I am close to public transport and ample parking is available.
FOR STUDENTS: I will provide you with an enriching and enjoyable educational experience that you will eventually look back on fondly as laying the foundation of future educational achievements. Grades are extremely important and they should be a priority, but a quality education is its own reward. And another thing, you will no longer be alone. For whatever makes you anxious, I can fix it.
TUTORING REVIEWS FOR MARK LOPEZ PHD - English Tutor (Melbourne)
Reviews and Testimonials
'Dr Lopez's tuition provided me with a sense of extreme confidence in my English abilities. Consequently, I was able to outperform many of those whose only advice and guidance was provided by teachers who never seemed to go beyond "do the best you can". Dr Lopez's tuition allows his students to stand out.' Ying, English 45/50 ATAR 98.45, graduated to study LAW
'I walked out of my first lesson almost overwhelmed by how well I understood all those complex ideas. I knew I had a tutor who could actually teach the high level of writing skills for this demanding subject. It was a great feeling when my marks improved dramatically, especially when one of my essays was used by my class teacher as an example for the other students to follow.'
Duy, ATAR 96%
'Dr Lopez doesn't just teach you English, Politics or History. He teaches you about the world. He teaches you about human nature. His approach is unique and unrivalled. It will bring you the results you know you deserve. It will bring you the success you're striving for.'
Christian, who graduated to study ARTS/LAW
'I personally felt privileged to be able to sit in as a parent during the lessons, and I found them not just stimulating but fascinating in terms of his vast knowledge but also in his ability to ignite and elicit students' interests in lateral thinking. Alexander and Aspasia stated to me that Dr Lopez has been a milestone in their outlook and approach to learning and to life.' Pauline, medical practitioner and mother of Aspasia and Alexander
'Dr Lopez is amazing.'
Aspasia, English 41/50, ATAR 98.2 graduated to study PHARMACY
'I've never had so many 'As' and 'A+s' when it actually counts. It's awesome.'
Alexander, English 41/50, ATAR 98.95 graduated to study BIO-MED then MEDICINE
'Dr Mark Lopez provided me with the best possible material and taught me how to tailor it to produce the highest grade with each examiner.' Connie, 50/50 English, went on to study LAW
'Working with Dr Lopez has proved to be funny, insightful and enjoyable. Unlike teachers at school, Dr Lopez makes ambiguous concepts clear in a concise manner as well as revealing the depth behind simple ideas. At school, I've always been getting 'As'. However, Dr Lopez has shown me simple and effective ways of converting already good marks into perfect marks. Thanks.'
Yang, English 39/50 ATAR 97.55
'Dr Lopez's English lessons allowed me to reach my full potential and beyond. His well-structured and detailed study notes helped me unlock the many intricacies and nuances of English, and his assistance was instrumental in my success. Thank you Dr Lopez.'
Peter, 50/50 English, went on to study MEDICINE
'I'm truly grateful for your tutoring and for the compassion you've shown towards helping me despite me at times being completely off track. I will 100 % recommend you to all my mates and family as you are great at what you do.' Cameron, who came from behind to achieve an 'A' for the final exam, his first ever in English
University of Melbourne - ATAR Requirements
https://study.unimelb.edu.au/
Monash ATAR Requirements
https://www.monash.edu/study/atar-calculator
Estimate your ATAR (Deakin):
https://atar-calculator.deakin.edu.au/
Contact
Experience
English Tutor Mark Lopez PhD has over 25 years experience in tutoring in Melbourne. Author of study guides for better exam results, ATAR and VCE or SACs. Highly experienced English Tuition with convenient public transport options for secondary and tertiary subjects, high school students, early University years and for Arts, Humanities and English courses.
Qualifications
PhD Monash University
Rates
$45 group rate per hour, $72 individual rate per hour
Gender
Male
Registered
Joined Tutor Finder on 04-May-2016 (updated profile on 21-Nov-2018
)