MAXIMISING POTENTIAL THROUGH INDIVIDUAL ATTENTION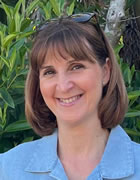 Sydney tutor in Creative Writing, English, English Literature, ESL, Essay Writing, Reading
TUTORING AND / OR ENGLISH LANGUAGE SUPPORT
I am offering tutoring sessions for students from Primary – up to Year 11 in the area of English.
I am also offering support to students and adults who need assistance in learning or improving their English language proficiency (previously known as ESL).
I have availability on weekday afternoons / evenings and on Saturdays.
I am a fully qualified teacher with over 5 years experience in a classroom setting. I aim to provide targeted learning to cater for the individual. I am a positive and enthusiastic teacher who strives to instill a love for learning and boost your child's academic confidence.
I offer help with:
• Homework
• Writing responses
• Improving your academic vocabulary
• Writing essays
• Improving your grammar and English expression
• NAPLAN
• Preparing and practicing your oral presentation
• Get better organised with assignments and study
• General English
Whether you want to stay on track or soar ahead, give yourself the academic edge!
Contact
Experience
I have been tutoring English and EAL/D for many years. I have started tutoring in Hungary then I continued here when I moved to Australia.
Qualifications
Bachelor of Education
Bachelor of Business
Graduate Certificate in TESOL
Rates
$60 per hour
Gender
Female
Registered
Joined Tutor Finder on 19-Dec-2018 (updated profile on 16-Mar-2020
)