I teach to bring out the best in you!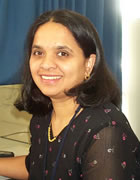 Melbourne tutor in Anatomy, Biochemistry, Biology, Chemistry, Creative Writing, English, Essay Writing, GAMSAT, General Science, Health Studies, Medicine, Physiology, Reading, Teacher Training, UCAT, Cell Biology, Molecular Biology, Genetics, Biophysics, Biostatistics, Paramedicine. Assistance to preparation of assignments provided for undergraduate and graduate students.
Service areas
Also provide online tutoring
Achieving success together!
Expert tutoring in study skills, reading techniques and time management for Melbourne High, Mac. Rob, John Monash scholarship exams, private school scholarship entry, UCAT and GAMSAT exams. Structured individual tutoring available.
Assistance available for both VCE and IB: Biology, Health Sciences and Chemistry (standard and higher levels).
Past question papers and practice exams including worksheets and notes available for VCE and IB Biology, Health Sciences and Chemistry, UCAT and GAMSAT tests.
Discounted rates available for 5 or more lessons. Provide group lessons for 2 or more. One on one tutoring available. Provide services on weekends and week nights. Online tutoring is provided for interstate and international students.
Contact
Experience
Tutor at the University of Melbourne, Monash University and Victoria University; Provide online tutoring for interstate and international students. Specialises in Biomedicine, Medicine and Paramedicine subjects.
Qualifications
BSc., MSc., MPhil., PhD, Grad Cert in Tertiary Education
Rates
Depending on the level of education the hourly rate varies from $60-$100/hr for one on one session.
Discounts available for pre-paid blocks of lessons.
Group lessons $50/hr (for 2 or more in a group)
Student Discount
Special Offer - Online services
Gender
Female
Registered
Joined Tutor Finder on 16-Jan-2013 (updated profile on 16-Mar-2022
)