Experienced Maths, Economics, Business Management & Legal tutor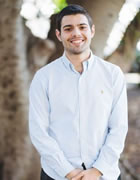 Melbourne tutor in Algebra, Business Studies, Calculus, Economics, Finance, Legal Studies, Management, Maths, Maths Methods, Statistics
I travel to these locations
Mill Park, Epping, Bundoora, South Morang, Lalor, Thomastown, Reservoir, Northcote, Thornbury,
I am a very experienced and approachable tutor passionate in helping students rise above their expectations and achieve their highest potential.
At a VCE level I have been tutoring Maths Methods, Economics, Legal Studies, and Business Management for 6 years, keeping up to date with the changing curriculum and study design for both Year 11 and Year 12. I also have 6 years of experience in tutoring years 7-10 Maths and English.
As well as providing tutoring services, I also offer cover letter and resume editing services.
I am currently studying the Juris Doctor at the University of Melbourne.
Moreover, I have graduated with a Bachelor of Commerce at the University of Melbourne, majoring in Economics and Finance and an Honours in Economics at Monash University.
I have accumulated scholarships along the way, including;
- Commerce Opportunity Bursary Scholarship from the Faculty of Business and Economics at the University of Melbourne
- Dafydd Lewis Scholarship from the Dafydd Lewis Trust
- National Doug Jukes Memorial Scholarship from the Australian Business Community Network and KPMG
- Kwong Lee Dow Young Scholar from the University of Melbourne
Contact
Experience
Tutoring for 10 years
Qualifications
97.4 ATAR score
Study Scores 40+ in: Maths Methods, English, Specialist Maths, Business Management, Legal Studies, Economics
Current Working With Children Check
University of Melbourne: Juris Doctor (postgraduate Law), Bachelor of Commerce (Economics, and Finance majors)
Monash University: Economics Honours
Rates
High School Rate $50/hr
University Rate $70/hr
Working With Children Check
Yes, I'm cleared to work with children in Victoria until 23-Jun-2024 (details available on request)
Gender
Male
Registered
Joined Tutor Finder on 11-Mar-2014 (updated profile on 14-Sep-2020
)