Raw 50 VCE + Career Support 💯 | FREE trial | Booklets+24/7 Support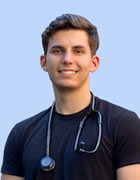 Melbourne tutor in Biology, Chemistry, English, Further Maths, Maths Methods, Maths Specialist
##Get top-tier support not only Raw 50 tutors, but student grad mentors who together, will help you get better graded and help you with the tough questions like - what uni course fits me best? What is my dream career?
With the tutoring you will get full notes, topic tests, lesson recordings to review later and a full VCE VIP forum to ask questions and get feedback for free from other students, top tier tutors and student career mentors. FREE Trial enquiry below ##
Join the free part of our Novicate Discord community today - Text or call for the invite link 💻
Call/text me on 0411480080 to enquire about a FREE Trial!
Do not email on Tutorfinder as notifications do not come through sometimes. ________________________________________
Hey VCE students 🚀
My name is 𝗣𝗵𝗶𝗹𝗹𝗶𝗽𝗲 and I would like to warmly welcome you to 𝗩𝗖𝗘. Whether you're a budding year 10, or veteran year 12, teaching is my passion and I've been doing it for many years!
Let me show off a little bit so you know how I fit into the education sphere 🧠
𝗪𝗵𝗮𝘁 𝗮𝗿𝗲 𝗣𝗵𝗶𝗹𝗹𝗶𝗽𝗲'𝘀 𝗰𝗿𝗲𝗱𝗲𝗻𝘁𝗶𝗮𝗹𝘀?
//Schooling
✅ Achieved 𝗗𝗨𝗫 𝗼𝗳 𝗠𝗼𝗻𝗮𝘀𝗵 𝗕𝗶𝗼𝗺𝗲𝗱𝗶𝗰𝗶𝗻𝗲 in year 2 and year 3
✅ Current 𝗠𝗲𝗹𝗯𝗼𝘂𝗿𝗻𝗲 𝗠𝗲𝗱𝗶𝗰𝗮𝗹 𝗦𝘁𝘂𝗱𝗲𝗻𝘁
✅ Raw 50 in VCE 3/4 Biology (after struggling academically in years 7-9)
✅ Personally Scored 𝟰𝟬+ 𝗶𝗻 𝗮𝗹𝗹 𝗩𝗖𝗘 𝘀𝗰𝗶𝗲𝗻𝗰𝗲 -related subjects
//Personal
✅ 𝗩𝗶𝗰𝗲-𝗰𝗵𝗮𝗶𝗿 of Clinical School Surgical Society
✅ Selected to represent at 𝗨𝗻𝗶𝘁𝗲𝗱 𝗡𝗮𝘁𝗶𝗼𝗻𝘀 𝗛𝗤 𝗶𝗻 𝗡𝗬𝗖
✅ Mid-2022 𝗥𝗲𝘀𝗲𝗮𝗿𝗰𝗵 𝗮𝘀𝘀𝗶𝘀𝘁𝗮𝗻𝘁
✅ Monash Biomedicine Ambassador and 𝗢𝗽𝗲𝗻 𝗗𝗮𝘆 𝗜𝗻𝘁𝗲𝗿𝘃𝗶𝗲𝘄𝗲𝗿
✅ 𝗨𝗻𝗶𝘃𝗲𝗿𝘀𝗶𝘁𝘆 𝗼𝗳 𝗠𝗲𝗹𝗯𝗼𝘂𝗿𝗻𝗲 𝗠𝗲𝗱𝗶𝗰𝗮𝗹 𝗦𝗰𝗵𝗼𝗼𝗹 𝗥𝗲𝗽𝗿𝗲𝘀𝗲𝗻𝘁𝗮𝘁𝗶𝘃𝗲
// Tutoring
✅ 𝗙𝗼𝘂𝗻𝗱𝗲𝗿 𝗼𝗳 𝗡𝗼𝘃𝗶𝗰𝗮𝘁𝗲 𝗔𝗰𝗮𝗱𝗲𝗺𝘆 - We help high schoolers get better grades and uncover their dream careers (with notes, tests, community support forums and more).
✅ Have personally tutored 𝟭𝟱𝟬+ 𝘀𝘁𝘂𝗱𝗲𝗻𝘁𝘀 over the past 4 years
✅ 𝟵𝟬% 𝗼𝗳 𝘀𝘁𝘂𝗱𝗲𝗻𝘁𝘀 𝘀𝗰𝗼𝗿𝗶𝗻𝗴 𝗿𝗮𝘄 𝟰𝟬 or above
✅ Lead a 𝘁𝗲𝗮𝗺 𝗼𝗳 𝗥𝗮𝘄 𝟱𝟬 𝘁𝘂𝘁𝗼𝗿𝘀 across various VCE subjects
✅ Manage 𝗩𝗖𝗘 𝗕𝗶𝗼𝗹𝗼𝗴𝘆 𝗛𝗶𝗴𝗵 𝗔𝗰𝗵𝗶𝗲𝘃𝗲𝗿𝘀 𝗽𝗮𝗴𝗲 𝘄𝗶𝘁𝗵 𝟭, 𝟬𝟬𝟬+ 𝗺𝗲𝗺𝗯𝗲𝗿𝘀
Now that we have that out of the way, you can see my life revolves around a lot of education and teaching.
You might be a parent looking to secure the 𝗕𝗘𝗦𝗧 𝗳𝗼𝗿 𝘆𝗼𝘂𝗿 𝗰𝗵𝗶𝗹𝗱 in terms of helping them score better at school AND help prepare them for a successful career. Or you might be a student who just had your recent SAC where you felt there was room for improvement but didn't exactly know how to? And are unsure how to answer the classic dinner table question "What do you want to do after school?". I've been there and done that and know how important grades AND thinking early about your carer is. We're here to help.
You're on TutorFinder which means you're looking for a VCE Tutor to help YOU score well. I know there's lots out there... But I'm very different! I founded Novicate Academy, a tutoring group doing things differently, and am the lead Biology Tutor there. 𝗣𝗿𝗼𝘃𝗶𝗱𝗶𝗻𝗴 𝗮𝗳𝗳𝗼𝗿𝗱𝗮𝗯𝗹𝗲 (𝗮𝘀 𝗹𝗼𝘄 𝗮𝘀 $𝟮𝟬/𝗵𝗿) tutoring from 𝗥𝗔𝗪 𝟱𝟬 𝘁𝘂𝘁𝗼𝗿𝘀 (𝗼𝗻𝗹𝘆!), you're guaranteed to receive excellent guidance.
Even better, we have our own discord group where you'll get the perks of being able to absorb what all your fellow budding high achievers ask our tutors. Think of 𝗖𝗵𝗲𝗴𝗴 𝘀𝘁𝘂𝗱𝘆 𝗯𝘂𝘁 𝗙𝗥𝗘𝗘 💻 🙌
What's more is you'll get:
💯 Top scoring RAW 50 tutors!
📚 Complimentary notes + question & answer booklets: created in-house by our perfect-scoring tutors
🧠 Scientifically-backed active learning style
📅 Study curriculum designed by our RAW 50 tutors
🎥 Novicate online Teachable platform to access lessons recordings anytime, anywhere
🌙 24/7 Afterhours tutor support
💻 Discord community support and motivation chat
📝 Topic progress tests and mock day events
🤑 Affordability (group classes for as low as $20/hr!)
👨‍🏫 𝗛𝗼𝘄 𝗱𝗼𝗲𝘀 𝗮 𝘁𝘆𝗽𝗶𝗰𝗮𝗹 𝘁𝘂𝘁𝗼𝗿𝗶𝗻𝗴 𝘄𝗲𝗲𝗸 𝗹𝗼𝗼𝗸 𝗹𝗶𝗸𝗲? 👨‍🏫
Tutoring session via zoom
1️⃣ 𝟭𝘀𝘁 𝗵𝗮𝗹𝗳 𝗼𝗳 𝘁𝗵𝗲 𝘀𝗲𝘀𝘀𝗶𝗼𝗻: Where will run through the active-learning tutoring booklets made ONLY by our RAW 50 tutors and learn all the content for that week. They'll teach these by both annotating the booklets live and verbally explaining concepts in an interactive way!
2️⃣ 𝟮𝗻𝗱 𝗵𝗮𝗹𝗳 𝗼𝗳 𝘁𝗵𝗲 𝘀𝗲𝘀𝘀𝗶𝗼𝗻: Students completed challenging 𝗾𝘂𝗲𝘀𝘁𝗶𝗼𝗻 𝘄𝗼𝗿𝗸𝘀𝗵𝗲𝗲𝘁𝘀 and then RAW 50 tutors do deep-dive into the questions with live feedback with constructive ways to push your answers and yourself to scoring full marks.
What are you waiting for? FREE trial from Raw 50s - What a time to be alive!
Fill out this google form to receive your free trial! 👉https://www.novicate.com/novicate-student-interest-form
________________________________________
Want to see us in action? Watch these videos below
🎥 𝗡𝗼𝘃𝗶𝗰𝗮𝘁𝗲 𝗹𝗮𝘂𝗻𝗰𝗵 𝘃𝗶𝗱𝗲𝗼 (Biology 3/4) - https://www.youtube.com/watch?v=Lx75T1qUC3A
Want to see us in action? Watch these videos below
🧫 𝗡𝗼𝘃𝗶𝗰𝗮𝘁𝗲 𝗕𝗶𝗼 𝟭/𝟮 𝘃𝗶𝗱𝗲𝗼 - https://www.youtube.com/watch?v=roh9SGV35JE&t=10s
📊 𝗡𝗼𝘃𝗶𝗰𝗮𝘁𝗲 𝗙𝘂𝗿𝘁𝗵𝗲𝗿 𝟯/𝟰 𝘃𝗶𝗱𝗲𝗼 - https://www.youtube.com/watch?v=tVCWcO4ZoNA&t=4s
🧪 𝗡𝗼𝘃𝗶𝗰𝗮𝘁𝗲 𝗖𝗵𝗲𝗺𝗶𝘀𝘁𝗿𝘆 𝟯/𝟰 𝘃𝗶𝗱𝗲𝗼 - https://www.youtube.com/watch?v=8Z5YygjOWjY
We also have plenty other subjects on offer - checkout our website (https://www.novicate.com) 💻
P.A
Contact
Experience
//Schooling
✅ Achieved 𝗗𝗨𝗫 𝗼𝗳 𝗠𝗼𝗻𝗮𝘀𝗵 𝗕𝗶𝗼𝗺𝗲𝗱𝗶𝗰𝗶𝗻𝗲 in year 2 and year 3
✅ Current 𝗠𝗲𝗹𝗯𝗼𝘂𝗿𝗻𝗲 𝗠𝗲𝗱𝗶𝗰𝗮𝗹 𝗦𝘁𝘂𝗱𝗲𝗻𝘁
✅ Raw 50 in VCE 3/4 Biology (after struggling academically in years 7-9)
✅ Personally Scored 𝟰𝟬+ 𝗶𝗻 𝗮𝗹𝗹 𝗩𝗖𝗘 𝘀𝗰𝗶𝗲𝗻𝗰𝗲 -related subjects
//Personal
✅ 𝗩𝗶𝗰𝗲-𝗰𝗵𝗮𝗶𝗿 of Clinical School Surgical Society
✅ Selected to represent at 𝗨𝗻𝗶𝘁𝗲𝗱 𝗡𝗮𝘁𝗶𝗼𝗻𝘀 𝗛𝗤 𝗶𝗻 𝗡𝗬𝗖
✅ Mid-2022 𝗥𝗲𝘀𝗲𝗮𝗿𝗰𝗵 𝗮𝘀𝘀𝗶𝘀𝘁𝗮𝗻𝘁
✅ Monash Biomedicine Ambassador and 𝗢𝗽𝗲𝗻 𝗗𝗮𝘆 𝗜𝗻𝘁𝗲𝗿𝘃𝗶𝗲𝘄𝗲𝗿
✅ 𝗨𝗻𝗶𝘃𝗲𝗿𝘀𝗶𝘁𝘆 𝗼𝗳 𝗠𝗲𝗹𝗯𝗼𝘂𝗿𝗻𝗲 𝗠𝗲𝗱𝗶𝗰𝗮𝗹 𝗦𝗰𝗵𝗼𝗼𝗹 𝗥𝗲𝗽𝗿𝗲𝘀𝗲𝗻𝘁𝗮𝘁𝗶𝘃𝗲
// Tutoring
✅ 𝗙𝗼𝘂𝗻𝗱𝗲𝗿 𝗼𝗳 𝗡𝗼𝘃𝗶𝗰𝗮𝘁𝗲 𝗔𝗰𝗮𝗱𝗲𝗺𝘆 - New Tutoring group designed to provide premium (RAW 50 ONLY) tutoring (with notes, tests, community support forums and more) at affordable rates. ✅ Have personally tutored 𝟭𝟱𝟬+ 𝘀𝘁𝘂𝗱𝗲𝗻𝘁𝘀 over the past 4 years
✅ 𝟵𝟬% 𝗼𝗳 𝘀𝘁𝘂𝗱𝗲𝗻𝘁𝘀 𝘀𝗰𝗼𝗿𝗶𝗻𝗴 𝗿𝗮𝘄 𝟰𝟬 or above
✅ Lead a 𝘁𝗲𝗮𝗺 𝗼𝗳 𝗥𝗮𝘄 𝟱𝟬 𝘁𝘂𝘁𝗼𝗿𝘀 across various VCE subjects
✅ Manage 𝗩𝗖𝗘 𝗕𝗶𝗼𝗹𝗼𝗴𝘆 𝗛𝗶𝗴𝗵 𝗔𝗰𝗵𝗶𝗲𝘃𝗲𝗿𝘀 𝗽𝗮𝗴𝗲 𝘄𝗶𝘁𝗵 𝟭, 𝟬𝟬𝟬+ 𝗺𝗲𝗺𝗯𝗲𝗿𝘀
Qualifications
✅ All tutors have raw 50 ONLY
✅ Most of our tutors are very successful outside of school with plenty of elusive accomplishments (we're surprised they're still so humble)
✅ All tutors are screened for communication and personality abilities (we only want passionate tutors)
✅ All tutors have their VCE scores verified - More transparency = more trust to you
✅ We train our tutors @ Novicate to make sure they deliver teaching that is passionate and engaging
Rates
Full Course Tutoring (NOTES, TESTS, RECORDINGS): Group Tutoring
🌏👨‍🎓 GOLD PROGRAM - The full package for students who want it all
🤑 $40+/week
👉 Weekly notes set by topic
👉 Content, question and answer booklets
👉 Challenging topic tests with answers
👉 Live zoom lessons
👉 Recordings to review on teachable platform wherever, whenever
👉 24/7 support
👉 Novicate VIP Discord group - Ask questions, read answers. Like Chegg Study but free
👉 Priority support
🌏👨‍💻 SILVER PROGRAM - For the self-paced students
🤑 $29+/week
👉Everything in gold program MINUS the live classes (use our amazing content library of recordings, booklets and tests)
👉 And after reviewing the lecture , you will ask questions in the VIP Novicate discord group
👉 No priority support
1-on-1 tutoring: For those who want personalised support
🤑 $60+/hour
👉 60 minute lessons with your very own Raw 50 tutor
Student Discount
Special Offer - Refer Novicate tutoring to score discounts 🎁
Registered
Joined Tutor Finder on 11-Oct-2020 (updated profile on 24-Jul-2022
)