Experienced Chem and Math tutor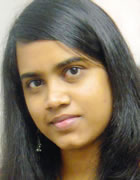 Canberra tutor in Chemistry, French, Maths
(40 student reviews)
Admission is open for 2020, please contact me to secure a spot.
Those who are currently in grade 10s and aiming to do Chemistry for grade 11 in 2020, the test to determine your standard will be held on the 16th of November. Limited spots available.
----------------
As a Master graduate in Analytical chemistry with ten years of experience in tutoring, I can offer you a quality tutoring that will improve your grades immensely. I am currently tutoring many students from Narrabundah College, Radford College, Canberra Boys' Grammar, Girls' Grammar, Dickson College, Lyneham High, Gunghalin College, Amaroo High, Daramalan College, Lake Tuggernong College and many other, so i'm familiar with their syllabus/ standards.
I have experience in Inquiry Based Teaching for science, for which I was trained in a Parisian bilingual school for various science subjects including biology, chemistry, physics and geology.
For College Chem/ H-course, I provide well-structured lesson sheets and worksheets provided by your college in previous years as well as worksheets provided by other colleges and those taken from on-line resources for further practice. You will have access to my google drive folder with all of the e-textbooks/ worksheets which you can access any time from home to learn and practice in your own time.
All college students will be tested with a full-length mock test paper similar to the college exams towards the end of the term, a couple of weeks before the college exam and the paper will be marked and discussed during the last lesson.
If you are sitting for the ANU H-course placement test, I can prepare you for it in advance to ensure you get a spot in. It's preferred that you start these prep lessons as early as December to allow you enough time. This may vary depending on your level, of course, as some may need a longer/ shorter time to prepare than others.
I have tutored many students on Chem 1a & Chem 1b (University of Canberra) as well as ANU Chem 1101/ 1201, so if you need help with either or Aptitude test for ADF, please feel free to contact me for more details.
The lessons are offered in my tutoring studio at my place in Gungahlun. I currently don't do home-visits.
I request students to email or text me any time if they have questions and I usually respond within a few hours. Lab reports and other assignments can be proof-read for free if you are regular student of mine, but I request them to be e-mailed them to be at least 3 weekdays in advance. I have recently commenced an inquiry style science workshops for primary students (grade 3-6). The lessons are conducted every Mondays from 5.45-6.45pm. They are entirely based on simple experiments and are designed to teach kids science the fun way! There are a few more vacancies so please contact if interested.
For any further questions, please do not hesitate to contact me.
Contact
Experience
- Tutor for primary- college/uni since 2006 (13years of experience)
- English teacher for Primary at Ecole Merri, Paris, France
- Math and science teacher at Marymount International School, Paris, France.
- Science teacher under inquiry based teaching method at EABJM (Ecole Active Bilingue
Jeannine Manuel), Paris, France.
Qualifications
Diploma in Psychology(UK)
BSc (Hons)Chemistry
Msc(Hons) Analytical Chemistry
Rates
Fee varies $30-60/hour depending on grade, number of hours of lessons taken per week and number of students in group. Please contact to get the exact fee.
*Family discounts available.
Student Discount
Mention that you found this advertisement on Tutor Finder and you will receive your first lesson for half the normal hourly rate ($20 instead of $40).
Gender
Female
Registered
Joined Tutor Finder on 24-Dec-2013 (updated profile on 22-Oct-2019
)