Learning support with conceptual clarity ......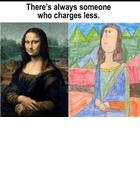 Melbourne tutor in Accounting, Business Studies, CPA-CA, Economics, Finance, Management, Taxation, Financial / Corporate / Management & Cost Accounting, Corporate/ Business Finance, Accounting Theory, Taxation, Auditing & Assurance, Micro / Macro / Managerial Economics, Commercial Laws, Statistics, Business Mathematics, Marketing.
Service areas
Balwyn North, Box hill, Prahran
(35 student reviews)
Learning with career guidance. I teach (Commerce & Business Subjects ONLY) what I am already doing successfully at corporate level. Better late than never - It's high time to start now. You can still control the damage which you have inflicted to yourself by starting very late.
My ideology is to prepare my students in a way so that they can rationally analyze the problems themselves and find the solutions by way of logical thinking and practice of the subject with ease. Remember, you can excel only when you understand the basic concepts by heart.
PS: Please register your interest to get a book with more than 200 practice questions (to be released in April, June, August and October in 2022) for VCE 2022 exams for Accounting, Business Management and Economics.
It is all about getting easily (or with least efforts) what others struggle for long and still don't get it. This is about getting better results & grades within short span of time. I will show you the unique way to understand the basic concepts for lifelong use instead of just cramming them. Start now to gain an advantage over all others.
Students who want to finish their assignments on time or want to do a crash course to attend exams are welcome. Please note that I don't write assignments but can help you to understand the issues so that you can do it yourself with ease. So please don't call me if you want me to write your assignments or doing online tests.
I also conduct online classes for theory subjects if traveling is an issue for you. My efforts are to provide a personalized service to cater individual needs instead of creating one more electronic or mechanical medium with a lot of irrelevant and confusing information. So my emphasis is on personal interaction whereby you can communicate and understand the concepts with ease.
Lastly, "Quality has its own price". I choose my students after scrutiny and don't offer any discounts or bargain my fees.
IMPORTANT NOTE: Teaching is my passion and an obsessive compulsion to satisfy my academic itch. I am doing it for last 15 years or so. I specialize in Business subjects and provide guidance to VCE, under/post graduate students and to all those who want to refresh their skills at professional level CPA, CA, MBA, IPA or any TAFE courses.
I take VCE / IB Accounting, Economics, Business Management and Legal Studies also as a special consideration in deserving cases and try to finish the curriculum early enough so that we can practice the learned material throughout the year and gain a specialist command over the subject. Aim is to get full score by developing the conceptual knowledge backed with a lot of practice. Last years 2016-21, 23 of my students got above 40 and one perfect score in Accounting.
I offer professional knowledge backed by practical experience gained internationally over a long span of time. I am currently working as a Senior Management Executive in a leading Australian group. I am also an academic board member of a prestigious educational institution in Melbourne to provide guidance for their Finance & Commerce curriculum.
Contact
Experience
I am basically into:-
- Financial & Corporate Accounting,
- Cost / Management Accounting,
- Organisational / Business Finance,
- Auditing & Taxation,
- Micro / Macro / Managerial Economics,
- MYOB & Quick Books Accounting Soft-wares,
- Advanced MS Excel;
- General Accounting, Finance & Commercial brush-up.
(Level - Tertiary / Masters / Professional)
Qualifications
Academic - B.Com. (Hons)
Professional - CPA (Australia);
ICMA (UK)
GCWA (India)
Rates
No home visits.
NB: Please note that these charges are for regular coaching when paid in lump sum. If
you have only a segment or some small portion from your course to cover then the
charges will be as per the quantum of work & efforts required.
Gender
Male
Registered
Joined Tutor Finder on 10-Apr-2006 (updated profile on 30-Mar-2022
)