VCE BIOLOGY/CHEMISTRY/HHD Y1(CHEM, BIO) in University, GAMSAT(Sec3).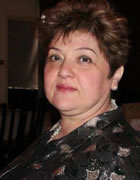 Melbourne tutor in Anatomy, Biology, Chemistry, GAMSAT, General Science, Health Studies, Human Biology, Microbiology, Russian, Laboratory management modules: Occupational health and safety in Applied Biology& Chemistry laboratories, Total Quality management in laboratory. Laboratory skills,technique, technology, instrumentation, etc
(2 student reviews)
2020 YEAR STUDENT INTAKE IS OPEN. ONLINE CLASSES ARE CURRENTLY AVAILABLE. SKYPES & GOOGLE HANGOUTS FOR INDIVIDUAL CLASSES ARE OFFERED. TRAINING ON THE SOFTWARE IS PROVIDED.
I am very professional and knowledgeable tutor. I am tutoring VCE Biology, VCE Chemistry, VCE HHD, y7-y10 sciences, University/TAFE Applied Biology sciences / laboratory technology skills, GAMSAT, BIO1011, BIO1022 (University y1, y2 biology), Uni y1/, Foundation year Chemistry U1/U 2.
I am offering student theoretical scientific knowledge, providing them with research and practical skills. They are gaining flexibility and confidence in choosing the reasearch topics studied.
I am experienced to assist students with assignments and reports, projects, prepare students for practicals, SACs, chapter tests, research work, presentations, assignments, VCE exams, GAMSAT exams. Final Y1 Biology/Chemistry exams, Revision with the test banks
Through my prior tutoring experience I have understood tactics of individual approach, believing that every student is different. My approach is direct and effective. I am helping students to achieve good grades and meet the deadline with minimal effort.
I aim to develop students to become a better independent thinker to truly enjoy learning; and in conjunction with my guidance and support, enable them to not only achieve the goals but to go above and beyond.
I am available weekdays from 7P.M. to 11 P.M for tutoring students at their home location, or on weekends from 9A.M. till 6P.M at the tutor home location. Traveling to students at weekends from 6:30PM till 10 PM.
Contact
Experience
I have 10 years teaching Europian experience and 20 years Australian Experience in tutoring VCE Biology Chemistry, tutoring Uni /TAFE students in laboratory technology, Y1,Y2 Biological sciences & applied Biological sciences.
Qualifications
Bachelor of teaching- secondary( Biology,Chemistry,General Sciences).
Advanced diploma in laboratory operation.
Diploma in laboratory technology( Applied Biology, Biological sciences)
Diploma in pathology laboratory technology( Bio.Medical sciences, Medical research
laboratory)
Diploma in Education Support/ Teacher Aid/Integration Aid
Certificate 3 in Sterilisation Services.
Certificate 4 in Training and Assessment
Rates
Rate: $10 per hr traveling expenses discount for one on one lessons at the Murrumbeena HQ
One on one lessons for price of $60/1.5 hr at the Murrumbeena HQ or ONLINE
Prepaid block of 5 lessons/1.5 hr $280.
Student Discount
Special Offer - Rates are negotiable. Open for further discounts
Gender
Female
Registered
Joined Tutor Finder on 27-Sep-2016 (updated profile on 22-Sep-2020
)