An enthusiastic K-12 experienced tutor- Specialising in the HSC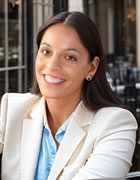 Sydney tutor in Creative Writing, Economics, English, English Literature, Essay Writing, History, Legal Studies, Maths, Microsoft Office, Reading
Hi, my name is Rita!  I have 3 years of tutoring experience working with a wide variety of students from Kindergarten to Year 12.
I am currently studying a Bachelor of Commerce/ Bachelor of Law at the University of Sydney (USYD) after graduating High School in 2016 with a 99+ ATAR. I completed 3 years living at a University of Sydney residential college and currently work part time as a consultant for a consulting company in the Sydney CBD.
I am passionate about learning and tutoring. With all of my students, I aim to mentor them in an academic and social way to meet their personal, professional and academic goals. This approach empowers students to achieve their maximum potential and find passion for learning. This stems from my enthusiasm and intuition which ensures I connect well with students and ascertain a unique, personable approach.
I have had extensive experience tutoring in the following areas;
- HSC (English (Standard/Advanced), Legal Studies, Modern History, General Maths, Economics, Studies of Religion 1
- Year 7-10 across all subjects
- Essay Writing
- Primary School (All Subjects)
- Study Skills
-Exam Strategies
Being a recent school leaver and High Achiever, I have excellent resources and a full understanding of HSC subjects, course content, strategies and techniques required to achieve high marks.
LESSON STRUCTURE:
I am able to customise lessons according to the needs of the student. Normally I ask the student the areas they would like to work on, revise theory covered in class and apply the theoretical concepts in a practical context with examples and practice questions. This ensures students are confident with the course and ready for exams.
I would love to have you as a student!
M: 0410 184 627 E: ritaandraos99@gmail.com
Contact
Experience
I have 3 years of tutoring experience with primary, secondary and HSC students since completing the HSC in 2016.
I have 7 months of tutor experience from Number Works N Words.
Qualifications
Bachelor of Commerce/Bachelor of Laws at USYD: 2017-2021
Bachelor of Commerce- University of Sydney- 2019 Completion
Bachelor of Laws- University of Sydney- 2021 Expected Completion
Results in HSC subjects I'm tutoring:
ADVANCED ENGLISH (92/100)
LEGAL STUDIES (94/100)
MODERN HISTORY (94/100)
MATHEMATICS STANDARD 2 (89/100)
ECONOMICS (89/100)
STUDIES OF RELIGION 1 (49/50)
Rates
$60 per hour
Working With Children Check
Yes, I'm cleared to work with children in New South Wales until 30-Nov--0001 (details available on request)
Gender
Female
Registered
Joined Tutor Finder on 30-Jul-2020 (updated profile on 27-Sep-2020
)