VCE 45+ RAW study score guarantee - Methods, Specialist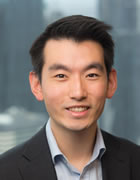 Melbourne tutor in Algebra, Biology, Calculus, Chemistry, GAMSAT, Geometry, Maths, Maths Methods, Maths Specialist, Physics, Statistics, UCAT, UMAT, VCE MATHS: Mathematical Methods Units 1-4 Specialist Mathematics Units 1-4
Service areas
CBD
(11 student reviews)
Now accepting students for 2022! We are also supporting Chemistry, Physics, UCAT + med interview tutoring, selective school entry + scholarship preparationBook your free initial consultation to discuss your needs and how I can best support you: https://calendly.com/liu_robert

Alternatively, please fill out this form to express your interest
https://edatlas.com.au/application-page/
In the last 5 years, I've supported over 100 students prepare for their VCE journey and beyond. I believe that every student, regardless of where you are now, is capable of being the best in your class, your year, or the state. If you are committed to making the most of your year, you will absolutely experience a complete change in mentality, performance and results.
To date, I am the
only
Melbourne tutor (that I know of) to offer a
45+ raw score (Methods and Specialist only) guarantee
(applies to all group classes only). I'm confident that I will transform your Mathematics results, improve your confidence and create real impact. After 1 year if you master all assigned work yet do not receive a 45+ study score, I will fully refund all your tuition payments for the year
Proven Results | Tailored to fit your preferences | Supercharged growth environment
Transform your 2021 now!
----------------------------------------
Why me
I was admitted as the only Australian in 2019 to MIT (Massachusetts Institute of Technology, #1 ranked university, QS World University Rankings 2020) for their deferred M.B.A program.
I have over 5 years of coaching experience, with the following student results (Methods, Specialist) from past years:
- ~5% of students have achieved 50 raw study scores (25x state average)
- 20% of students have achieved 45+ raw study scores (10x state average)
- Over 50% of students have achieved 40+ raw study scores (5.5x state average)
More than just academics:
Coaching should be more than just Mathematics or VCE success. I help students grow and develop as people, helping them become better equipped for university and their careers. I strongly believe in building relationships that extend far beyond a students' year of tuition. I have extensive experience helping students gain admission into elite Ivy League universities such as Yale, Princeton and Columbia. In addition, I also have experience helping past mentees and students secure job offers from some of the most competitive companies in the world such as McKinsey and Facebook.
Customised learning to fit your goals:
I offer a unique mentoring style, designed to fit your specific goals. My priority is to ensure that you are completely satisfied with your experience.
----------------------------------------
Coaching Options and Pricing
Group tuition priced at:
$60/class (1.5 hours, Units 1/2)
$80/class (2 hours, Units 3/4)
Discounts available for bulk payments - please enquire
1 on 1 tuition (all subjects) $80/hour with one of my experienced tutors
1 on 1 tuition with me price/availabilities upon request
Contact
Experience
7 years of tutoring experience
Qualifications
Extensive tutoring experience
Rates
$80 per hour
Student Discount
Special Offer - FREE 30 MINUTE INITIAL CONSULTATION
Gender
Male
Registered
Joined Tutor Finder on 12-Nov-2015 (updated profile on 28-May-2022
)