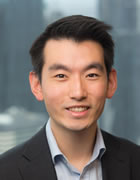 Melbourne Tutor in Maths, VCE MATHS: Mathematical Methods Units 1-4 Specialist Mathematics Units 1-4
(1 student review)
(1 review)
Proven Results
In 2016,
50%
of students received a
40+ raw
study score in their respective Maths subjects that they studied with me (with 6+ months of tuition)
All
students who completed all of the work set received a 40+ raw study score
In 2016, students were able to:
- Go from
B+
in Year 11 Specialist and barely above the year level average to a top 3 Rank in their Year 12 SACs and a
46 raw
.
- Go from
C+
in their Year 11 Final Exam to consistently scoring in the A/A+ range in Year 12 and a
37 raw
.
and more.
I am offering every prospective student a free half hour consultation to discuss your individual needs
Hi guys,
My name is Robert and I will only be offering group tuition for VCE Maths Methods and Specialist Maths (Units 3/4 only) in 2018.
I believe that success in VCE starts with changing old habits and creating a growth mindset. My classes have naturally integrated this into every session, not only helping you succeed in VCE maths but also for your other subjects and beyond high school.
To read student testimonials, please visit here:
http://atarnotes.com/forum/index.php?topic=163352.msg919761#msg919761
In 2018, I will be providing every student with:
- Weekly notes to facilitate consistent learning
- Unique 'Set' resources (students who have tried it have experienced noticeable improvements within the first month)
- Analysis practice SACs to help adequately prepare you for your own SACs.
Location & Rates: Pricing structure (2018 rates):
In-person (my house in Bulleen or State Library): Weekly 2 hour classes, with 90 minutes of theory and 30 minutes of in-class tests, pricing comes at $30 per hour, so $60 per class.
Online group (Methods only): $360 per term (10 classes, $18 per hour).
After class support is unlimited, always encouraged and free.
My credentials:
I graduated from Scotch College in 2015 with an ATAR of 99.55, achieving raw Study Scores of 45 in Maths Methods and 40 in Specialist Maths, as well as a High Distinction (highest possible result), in the Monash University Extension Maths programme.
Additionally, my credentials extend beyond VCE. During Years 11 & 12, I was also placed 2nd and 1st, respectively at Scotch in the Australian Mathematics Competition in my year and have accumulated over 10 High Distinction (top 1% of the state) or better awards in various Mathematics competitions.
Subjects
Maths -

Secondary



VCE MATHS: Mathematical Methods Units 1-4 Specialist Mathematics Units 1-4
Service Areas
Bulleen, State Library, Online
Experience
1 year of tutoring experience
Qualifications
Worked as volunteer tutor for the Student Welfare Outreach Team and working at the
VCE
Summer School in Jan 2017
Services
Group Tuition
Teaching Tuition
Phone Help
Online Help
Rates
$30/hr in-person and $18/hr online
Student Discount
Special Offer - FREE 1/2 HOUR INITIAL CONSULTATION.
Gender
Male
Updated
Profile last updated on 08-Dec-2017
(registered 12-Nov-2015)
Contact
robertliu1997@hotmail.com