1 Specialist place left - Guaranteed 43+ raw Study Score or money back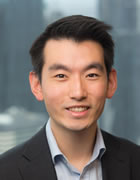 Melbourne tutor in Algebra, Calculus, Maths, Maths Methods, Statistics, VCE MATHS: Mathematical Methods Units 1-4 Specialist Mathematics Units 1-4
Service areas
CBD
(4 student reviews)
Updated - due to coronavirus all classes are now run online
To date, I am the only Melbourne tutor to offer a
45+ raw (Methods) and 43+ raw (Specialist) guarantee
. I'm confident that I will transform your Mathematics results, improve your confidence and create real impact. After 1 year if you (or your child) completes all assigned work yet do not receive a 45+ or 43+ study score, I will fully refund all your tuition payments for the year.
Proven Results | Tailored to fit your preferences | Growth environment
Transform your 2020 now!
----------------------------------------
Why me
I was admitted as the only Australian in 2019 to MIT (Massachusetts Institute of Technology, #1 ranked university, QS World University Rankings 2020) for their deferred M.B.A program.
I have over 4 years of coaching experience, with the following student results from past years:
- 2 students achieved 50 raw study scores
- 9 students (20%) achieved 45+ raw study scores
- 23 students (51%) achieved 40+ raw study scores
More than just academics:
Coaching should be more than just Mathematics or VCE success. I help students grow and develop as people, helping them become better equipped for university and their careers. I strongly believe in building relationships that extend far beyond a students' year of tuition. I have extensive experience helping students gain admission into elite Ivy League universities such as Yale, Princeton and Columbia. In addition, I also have experience helping past students secure job offers from some of the most competitive companies in the world such as Google and Facebook.
Customised learning to fit your goals:
I offer a unique mentoring style, designed to fit your specific goals. My priority is to ensure that you are completely satisfied with your experience.
----------------------------------------
Coaching Options and Pricing
Group tuition consists of 1.5 hours per class. It is run at $40/hour, for a total of $60 per class. Classes are run on Saturday mornings 11:30am-1pm at a private classroom near the State Library.
Contact
Experience
3 years of tutoring experience
Qualifications
Extensive tutoring experience
Rates
$60 per class (1.5 hours)
Student Discount
Special Offer - FREE 1/2 HOUR INITIAL CONSULTATION
Gender
Male
Registered
Joined Tutor Finder on 12-Nov-2015 (updated profile on 05-Apr-2020
)