Experienced one on one tutor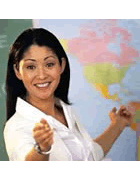 Sydney tutor in Accounting, Anatomy, Anthropology, Bass Guitar, Biochemistry, Biology, Business Studies, Calculus, Cantonese, Chemistry, Communication, Creative Writing, Double Bass, Drama, Drums, Economics, English, English Literature, ESL, Essay Writing, Finance, French, GAMSAT, Geography, German, Guitar, Health Studies, Hindi, History, IELTS, Indonesian, Japanese, Journalism, Law, Legal Studies, Management, Mandarin, Maths, Microbiology, Music Technology, Music Theory, Philosophy, Physical Education, Physics
I travel to these locations
Eastern suburbs, Western suburbs, Northern suburbs
(7 student reviews)
Hello,
I am offering tutoring services to Primary, HSC and University students who need help in Physics, Chemistry, Maths, Engineering, Advanced English, Law, Business studies, Engineering and Management subjects.
I am offering
* English, General Mathematics, PDHPE and Science tutoring to primary school students;
* Mathematics extension 1 and extension 2, Accounting, Science, Biology, Psychology, Religion, Statistics, Economics, Diploma, Physics, Chemistry, Mathematics Ext 1 and Ext 2 tutoring to HSC students;
* Engineering Physics, Organic/Inorganic/Physical Chemistry,
Mathematics (Algebra, Calculus, Trigonometry, Geometry, Partial Differential equations), Statistics, Essay writing, Machine design, Biochemistry, Advanced English, English literature, Law, Business studies, Engineering subjects, Operations management and PMP subjects to University students.
*Languages - French, Spanish, Tagalog, Hindi, Arabic, Urdu, Native English speaker
*Competitive Exams prepration- NAPLAN, Selective School preparation, Gamsat, UMAT, Police entrance exam, Defence entrance exam, Medical, Engineering
Lessons can be conducted online too.
In the lessons, it is ensured that
* The lesson helps you in understanding the fundamentals
* Explore different sort of numerical and theoretical problems
* Preparation for upcoming tests and scheduling the lesson plan
* Past papers and papers from different school during the practice session * Answering all of your questions
After taking lessons for a month, student's performance improves and they score better marks in final exams. Due to that reason I have students who belong from various parts of Sydney.
There are a range of plans to suit ANY budget and requirements. Should you require any further information, please do not hesitate to contact me at 0468 999 000.
For further details, please visit the website link: www.vprogress.com.au
Thanks
Sara
Contact
Experience
14 years of Teaching experience. Taught numerous students and provided them quality lesson.
Qualifications
Masters of Technology
Rates
For one to one and group tutoring
Student Discount
Special Offer - Discounted rate upon recommending new students
Gender
Female
Registered
Joined Tutor Finder on 06-Feb-2013 (updated profile on 05-Aug-2019
)