20 years experience HSC Band 6 (Chemistry, Physics, Maths, English)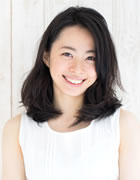 Sydney tutor in Algebra, Anatomy, Biochemistry, Biology, Calculus, Chemistry, Creative Writing, English, English Literature, ESL, Essay Writing, Further Maths, General Science, Geometry, Human Biology, Maths, Maths Methods, Microbiology, Physics, Statistics
(6 student reviews)
I am an academic with a Ph.D. However as research and education is my passion, I have chosen to do what I enjoy most. I have been teaching for 21 years as I find it incredibly rewarding for both students and myself (especially when they reach their goals). My strengths lie in a variety of subjects (Maths, English, Chemistry and Physics) because in 21 years I think most people would be able to get the gist of what standards must be reached to achieve Band 6 or full marks.
To me, communication and trust is most important. Students should not be shy about their issues because that is what I am there for. As I have been teaching for quite some time now, it has become second nature to me, and I understand the needs to students of a variety of years especially if their goal is to aim quite high.
Despite the new syllabus, there has been no problems with the results my students have had, there are always syllabus changes every few years which makes teaching all the more interesting.
The only requirements I have from my students is the desire to improve, to learn, and have a passion for study.
I use a variety of materials which I found useful. I have my own notes for Chemistry and Physics as they are syllabus-based. My course may be a little intense for some, but my students walk into their exam rooms feeling confident which is all I want. I take assessments quite seriously, and assist my students until they are complete to my satisfaction.
Lessons usually run for 2 hours each. I do not charge for mock tests. In terms of levels, I prefer to teach from Year 9 to 12. Please e-mail me should you have any more queries.
The best way to contact me first would be through e-mail: dr.mila.young@scholaris.education or my direct number 0450117717. From there I would be sharing with you my available times - if I have any. Even though I primarily teach online, I would prefer to meet my students in person at least once at a location that they prefer.
Contact
Experience
2020 would be my 20th year of tutoring. Over the years I've had now almost 420 students who have graduated through me. Most of my students are students gained entry into Medicine or Dentistry, or
gained generally high ATARs.
Many of my students have state-ranked for mathematics, chemistry and English.
This year (2020) all my students have had an ATAR estimate in the high 99s, which gives me confidence that we will definitely have some pre-medicine candidates. Medicine does not need to be their only goal, but Year 10 to 11 is rather a journey of self-discovery. My relationship with my students are important as I believe a successful student-teacher relationship is founded on trust, perseverance and positive-attitudes on both sides. Although COVID-19 has limited face-to-face meeting, I have transformed the way I conduct my lessons to be online to replicate their learning experience as much as possible. The pros for this is that students do not need to waste time commuting and can learn comfortably from home, the cons is obviously not having their educational support system (me) physically being there. Online learning has not been detrimental to my students' results as I can provide as much or more from my end. I am proud of all my hard-working students who make teaching so rewarding for me, that to this day, I have kept many important relationships with them. They treat me more as a mentor once they enter into university and grow into impressive well-rounded adults. With God as my witness, none of the students have failed to achieve entry into a university, and around 80% of my students have found a place in Medicine and Dentistry, with state ranking students in both 4unit, Extension 1 Maths, Chemistry, Physics and Advanced English. My proof for all this is the on-going connections I have retained with them because I feel that some still need me as a source of advice as they enter the adult world. One thing I can promise is that I am responsible and feel responsible to the core for my students when they finish high school.
Qualifications
I am an academic and am working towards a professorship. I have chosen to enter into research not only because of COVID-19, but also because teaching is a great passion of mine. This is why I work for Scholaris Group for Educational Research because its mission is to improve the quality of education in Australia. I still tutor for reasons that I need to keep myself grounded and realistic in understand the problems of learning and hope to see that education is improving at a national level. Over the 20 years I have sent around 80% of students to Medicine at UNSW as I believe I have been lucky to have had such dedicated students. As much as they are dedicated, I am responsible. My proof for this is the on-going relationships I have with my students in Medicine who now perceive me as a mentor. I hope to find students who are passionate to learn.
Rates
For Year 12 students my rates are $75/hour. For university students, my rates are $80/hour, however my guarantee is 100% for all my university students, and with my Year 12 students they achieve confidence enough to gain a grade above 90 at the very least.
Gender
Female
Registered
Joined Tutor Finder on 18-Aug-2020 (updated profile on 15-Feb-2022
)