Experienced Maths and Science Teacher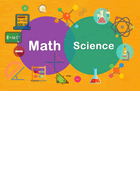 Adelaide tutor in Algebra, Biology, Calculus, Chemistry, General Science, Maths, Maths Methods, Physics, Statistics, UCAT
We travel to these locations
Adelaide CBD
(41 student reviews)
I am a registered and highly experienced maths and science teacher (Reg. Number 603828). I teach year 11 and 12 SACE Specialist Maths, Maths Methods, General Maths, Physics, Chemistry and Biology; and all IB Maths and Science subjects (HL&SL). Year 8-10 students are also welcome.
**Our 2020 SACE/IB Results (Updated on 20/12/2020):
Our Year 12 graduates of 2020 have reinforced our tradition of academic success. Special mention goes to Gina Wang, Yifan Zhao, Le Jiang who achieved the highest possible ATAR of 99.95. In particular, Gina has achieved an unprecedented SEVEN A+ grades with Merit awards for SACE.
Needless to say, 2020 has been a stellar year for our students. While we await results from all of our IB students, we can already confirm 12 students who achieved 99+, including Matt Yang achieved ATAR 99.90. More than 30 students achieved a perfect score for at least one of their year 12 subjects.
**Our 2019 SACE/IB Results:
Our graduates of 2019 have reinforced our tradition of academic success. Special mention goes to Charlotte Zhang who achieved the highest ATAR score of 99.95 with SIX A+ grades with Merit awards for SACE. Charlotte has also received the Governor of South Australia Commendation Excellence Award. In 2019, 23 students gained an ATAR of 98 or above, including 11 of them achieved 99 plus and 29 students achieved a perfect score for a subject.
Congratulations to Gina Wang who has achieved a perfect score A+ with Merits in FOUR year 12 subjects in her school year 11 in 2019. We look forward to celebrating with all our year 12 students' academic excellence in 2020.
**Our 2018 SACE/IB Results: Special mention goes to Shine Wang who achieved the highest ATAR 99.95. 14 students gained an ATAR of 97 or above. 5 of them achieved 99+ and 22 students received a perfect score 20/20 in a SACE or 7 in an IB subject. In particular, congratulations to Lizzy Lin who achieved four A+ grades with Merit Awards for SACE and our IB graduate Steven Zhang who achieved the perfect score of 7 in five IB subjects. Congratulations!
I have been a maths and science teacher for over 20 years. My colleagues and I also operate an academic coaching school after our day school teaching. Over the years we have learnt a great deal more as to what constitutes successful learning in maths and science and the most effective ways for all students to achieve at a higher level. As a professional maths and science teacher with over 20 years' experience in teaching, I am confident in my ability to provide the support and encouragement for students to achieve their success. (please refer to my students' feedback above).
Teaching methods:
My teaching methods incorporate building a student's understanding of a particular topic to increase their confidence, enjoyment and interest in the subject as a whole. This is a self-reinforcing cycle that results in stronger improvements as evidenced by previous tutoring. Each lesson is designed to focus on students' unique needs, whether through helping struggling students become high achievers or extending the ability of already capable students.
My focus (more than just tutoring!): * focusing on smart time-saving finesse, * pressure management, * multi-way double-checking techniques, * recovery learning from mistakes and errors, * confidence gaining, * formulated problem-solving strategies, * exam oriented tactics & tips * thoughtful and logical approach rather than cramming, * learning procedure in simple steps from examples via formulas to summary; are some of the teaching and learning experiences.
I will let you know how to 'Play with Maths & Science'...
Contact
Experience
Senior year 11 & 12 maths and science teacher in a public school, Adelaide.
Qualifications
Bachelor of Mathematical Sciences
Master of Teaching (major in secondary Maths and Science), University of South Australia
Certificate of Teacher Registration of South Australia (Reg. No: 603828)
Rates
$80 per hour for one on one tutoring Or;
$50 per hour for our small group tutoring (2-5 students).
Registered
Joined Tutor Finder on 27-Sep-2009 (updated profile on 02-Sep-2021
)